Zac Posen Shuts Down His Fashion Label
By: Iman Taouil
The laws of the markets have just put a big name of luxury fashion out of business.
Designer Zac Posen announced on the 1st of November that he was shutting down his fashion label. At only 39 years old, Posen isn't trying to retire; the brand, which was already in a sale process, failed to find new investors.
According to Posen, "The managing team worked extremely hard to navigate the increasingly challenging fashion and retail landscape. We are disappointed that these efforts have not been successful, and deeply saddened that the journey of nearly 20 years has come to an end."
The effects of this decision are quite immediate, as his spring/summer 2020 collection won't be sold.
Posen started his brand in 2001, at the age of 21, and was met with success quite quickly as he was awarded by the Council of Fashion Designers in America only 3 years later and became a favorite among celebrities worldwide.
Over the years, his dresses have been worn on many red carpets, from the Oscars to the MET Gala. His famous clients include Rihanna, Naomi Campbell, Katie Holmes, princess Eugenie, Nina Dobrev, and many more.
His signature style is glamorous with a focus on the cut. The most striking thing about his gowns is that they perfectly fit the shape and curves of the women wearing them. It turns out, his style reflects his state of mind. In an interview with Today Style in 2017, Posen said his belief that all bodies are beautiful is what excites him about designing.
"To me, that's what's exciting about being a designer. Being able to bring lots of different women with different backgrounds into your clothing. That's the excitement of being able to create something that has the ability to work on a lot of bodies," he said. "The way I cut my clothing…it is about empowerment and loving the curves of the body."
Among his most iconic red carpet moments is the Cinderella gown worn by Claire Danes, at the 2016 MET Gala. The theme was Manus x Machina: Fashion in an Age of Technology, and Danes was arguably best dressed. If the dress seemed simple at first, it made sense once the lights went down: it lit up in the dark. The look was especially praised on social media, with several viral tweets about it.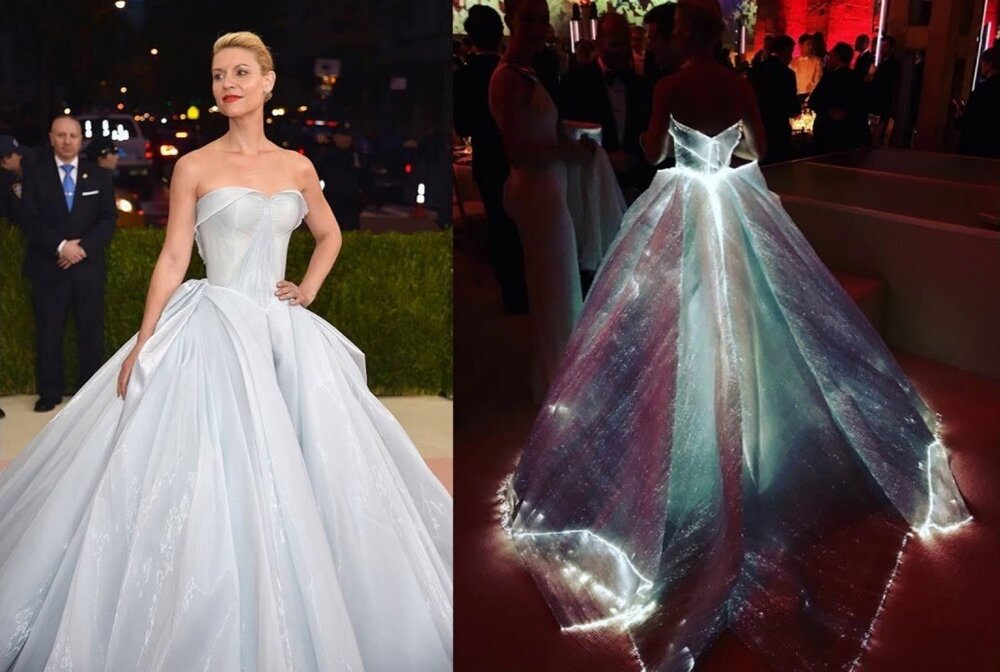 More recently, Nina Dobrev and Jourdan Dunn stunned in Zac Posen mini-dresses at the 2019 MET Gala. The dresses were 3D printed and gave the appearance that the women were floating in the air. Posen was taking fashion and technology to the next level.
In 2014, Rihanna launched her first Diamond Ball and made a statement in not one, but two Zac Posen gowns. The first one, worn on the red carpet, is a strapless red dress, paired with a stunning matching necklace. The second one, worn on stage, was a dark blue princess-like gown that showed off her waist. Pictures of both looks were shared and reposted thousands of times on Twitter and Pinterest.
In the meantime, Zac Posen is not leaving the industry: he's still the creative director of Brooks Brothers' women collection, and could always come back as creative director for another fashion house, a safer choice that many, like Hedi Slimane, chose to go with.