The Inclusivity and Importance of Savage X Fenty
By: Megan Wilson
Rihanna has pushed the envelope again, this time with the release of her Savage X Fenty lingerie line at New York Fashion Week on Wednesday. Unlike other runway shows, Savage X Fenty featured a noticeably diverse range of models from Bella Hadid to Duckie Thot. This show celebrated short and tall women from size 2 to 22, even including two pregnant models.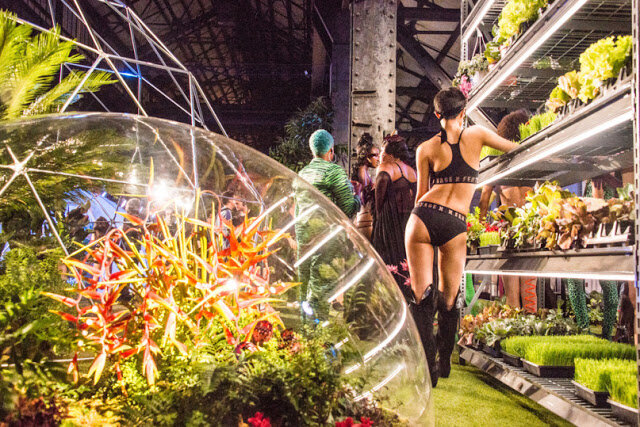 The expectant audience was just as diverse as the models. People were cheering while models danced and walked down the greenhouse-style runway. The vibe of the show was relaxed. A soothing voice played over the speakers about celebrating femininity and womanhood.
While Rihanna's endeavors in the fashion and beauty industry have been an exception, there are still many brands and fashion houses that won't change their runways and still prefer "traditional" models. In the last three years, however, New York Fashion Week has had the most diverse runways compared to other cities.
The Fashion Spot conducted a diversity report in February after fashion week, which concluded that racial diversity and trans visibility increased but age and size representation stumbled.

While matters of inclusion have improved greatly in the industry, it is clear there is still a long way to go. In an interview with Vogue, model Imaan Hamman revealed she does not walk runway shows often because she exceeds the 34-inch hip regulation. Hammam clearly has a lean physique, so this news came as a shock to most people.
"So many times I'd do fittings for shows and then they'd cut me at the last minute," she told Vogue "I tried to work out, eat healthy-but at a certain point, I had to say, enough. This is who I am."
It is very powerful for someone as renowned as Rihanna to have a lingerie line at NYFW celebrating women of different shapes, sizes, and colors that don't fit the mold of high fashion. This celebration of the female body gives people from all over the world something to look up to and shows them that they are beautiful. We can only hope other brands will follow her lead.