The Best Looks From Ralph & Russo Spring 2020 Couture
By: Yashua Edwards
The new year brought with it cool temperatures, snow, and chaos. If you're not lucky enough to live somewhere warm, looking forward to spring is probably what's getting you through harsh weather. The best part of the upcoming warm weather? Spring runway shows, of course! One, in particular, that has caught our eye this season is Ralph & Russo's Spring 2020 Couture collection.
From feathers to sequins, this collection is filled with amazing looks. We've gathered the best 5 looks from the collection that will make you more excited for warmer weather than a groundhog ever could.
Turquoise Dreams
By far one of our favorite looks, this sheer, tiered ensemble is a show-stopper thanks to its bright turquoise-hued ruffles. Ralph & Russo have done it again with yet another modern fairytale design!
Neon Green Queen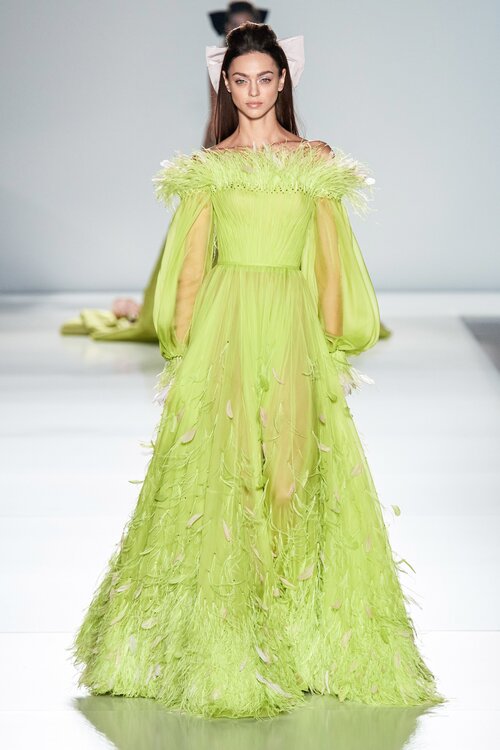 A stunning shade of neon comes alive in a tasteful burst of feathers and ballooned sleeve! We adore the pastel pink feathers strategically placed in with the neon green feathers, giving the dress a subtle pop of color.
Sheer Perfection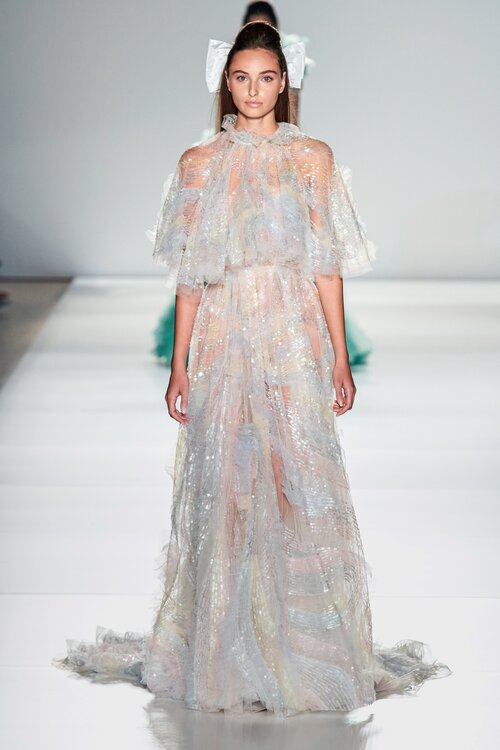 This sheer dress is the definition of #GOALS. The high ruffle neck and the pastel pink and blue sequin details give the gown a beautiful, iridescent effect that is making all of our mermaid princess dreams come true.
Stellar Sequins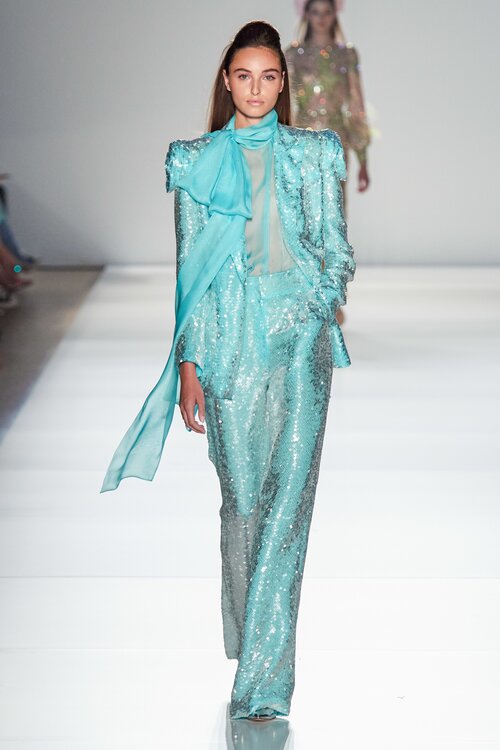 Have we died and down to sequin heaven? There is nothing better than this completely dazzling turquoise sequin suit. Enough said!
Extreme Feathers
Never miss a beat in this fun and flirty pink and mesh dress. The implement of the dark blue feathers with the pastel pink feathers gives this dress the perfect touch of playful and regal.
What better to put us all in the mood for spring than the bright and bold colors featured in the Ralph & Russo 2020 Spring Collection? These colors and fabrics brought beautiful dresses to life with eye-catching feathers and head-to-toe sequin ensembles. We can't get enough of this collection and will be looking at it continuously until spring arrives!