The Austin Teens Delivering Cookies for COVID Relief
By: Valeria Ramos
When the COVID-19 pandemic began, Austin high schoolers Sarah Zeng and Alice Huang faced canceled summer plans, the challenges of remote learning, and a community struggling to combat the effects of coronavirus.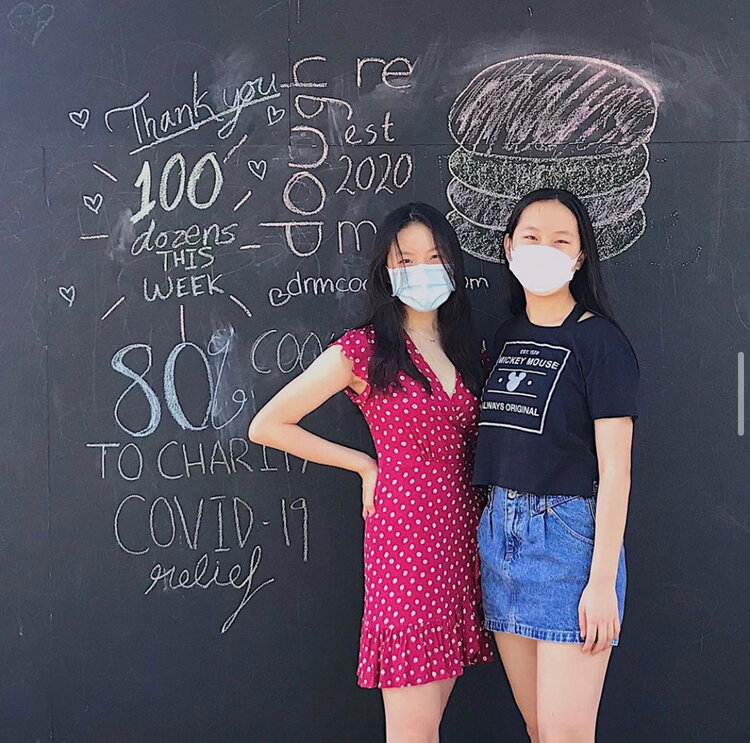 The two childhood friends and avid bakers, who spent much of quarantine in the kitchen, decided to create a small cookie business that would allow them to cheer people up with homemade treats while donating 80% of proceeds to All Together ATX for COVID relief.
Zeng and Huang's business, Dough Re Mi Cookie Co, has since donated upwards of $3,000 for COVID Relief in the Austin community.
The teens-turned-entrepreneurs met at Canyon Vista Middle School and, although they now attend different high schools, have remained close friends.
Zeng, 16, and Huang, 15, bake and deliver classic cookies and dog treats, rotating specialty recipes into the mix every month. Customers can buy cookies for themselves or send them as a sweet surprise for someone else with a customizable message card.
In our new podcast episode, the founders shared how rewarding their cookie delivery trips around the city have been in the last few months.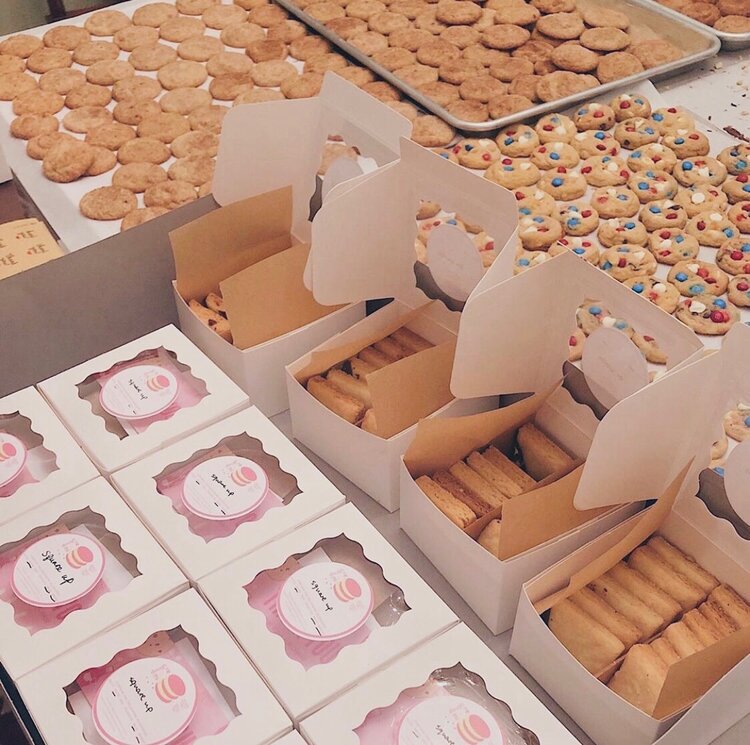 "Our mission was to bring together the community at a time of stress and anxiety," said Huang. "It's really amazing when we go out to deliver every Saturday, people smile at us through their windows and are really excited and their dogs are barking."
While Zeng and Huang both plan to pursue a college career in medicine, they agree that they've learned a lot from running a business that they will carry with them in the future.
"One thing we learned was managing money," said Zeng. "We never had jobs before this so after opening this business we had to think about things like the cost of ingredients and how that would affect our profits."
Word of these cookies for a cause quickly spread on social media, with the help of mouth-watering photos of Zeng and Huang's baked goods and clever TikTok videos that highlight the founders' creativity and social mission.
"It was really effective in helping us get more customers. We reached out to a lot of influencers and foodies in Austin to help us promote our business," said Huang on their social media strategy. "We learned a lot."
In addition to creating a strong social media presence, the high schoolers did their homework when it came to obtaining food handlers permits online and complying with the Texas Food Cottage Laws, which allows them to sell baked goods from home.
With a busy school schedule and college applications on the horizon, Zeng and Huang plan to continue to make time for baking and keep their loyal Dough Re Mi customers happy.
"It never really gets old," said Zeng on baking for the community. "Seeing the reactions of everyone is just really rewarding."
To learn more about Dough Re Mi, check out their Instagram and listen to our full interview with the founders on Spotify or Apple Podcasts.