Luxe Looks from Zuhair Murad Fall 2020
By: Yashua Edwards
Here at Madame Blue, we're pretty huge fans of Zuhair Murad. Murad's designs exhibit elegance, femininity, and remarkable attention to detail through intricate embroidery. His Fall 2020 Ready-to-Wear collection checks all those boxes and more.
From cascading sheer, floor-length gowns in eye-catching pops of color to looks that incorporate two concepts, look no further than this collection to strike every single one of your fancies!
Golden goddess
These matching golden looks turn heads with the additions of strategically placed black feather detailing and tasteful black lines throughout each look. The finishing touch of little black flecks in the gold fabric makes this duo even more alluring.
Feeling (powder) blue
This sheer caped powder blue gown is nothing short of gorgeous! From the beautifully embroidered bodice, with a deep V to the flowing sheer cape, we can't get enough of this dreamy gown!
Purple rain
Our favorite thing about these two looks is unquestionably the sleeves. The body-hugging embroidered mini dress has beguiling sheer bell sleeves, while the gowns ruffled sleeves gives us major flower vibes! The deep purple makes these designs all the more regal.
A vision in red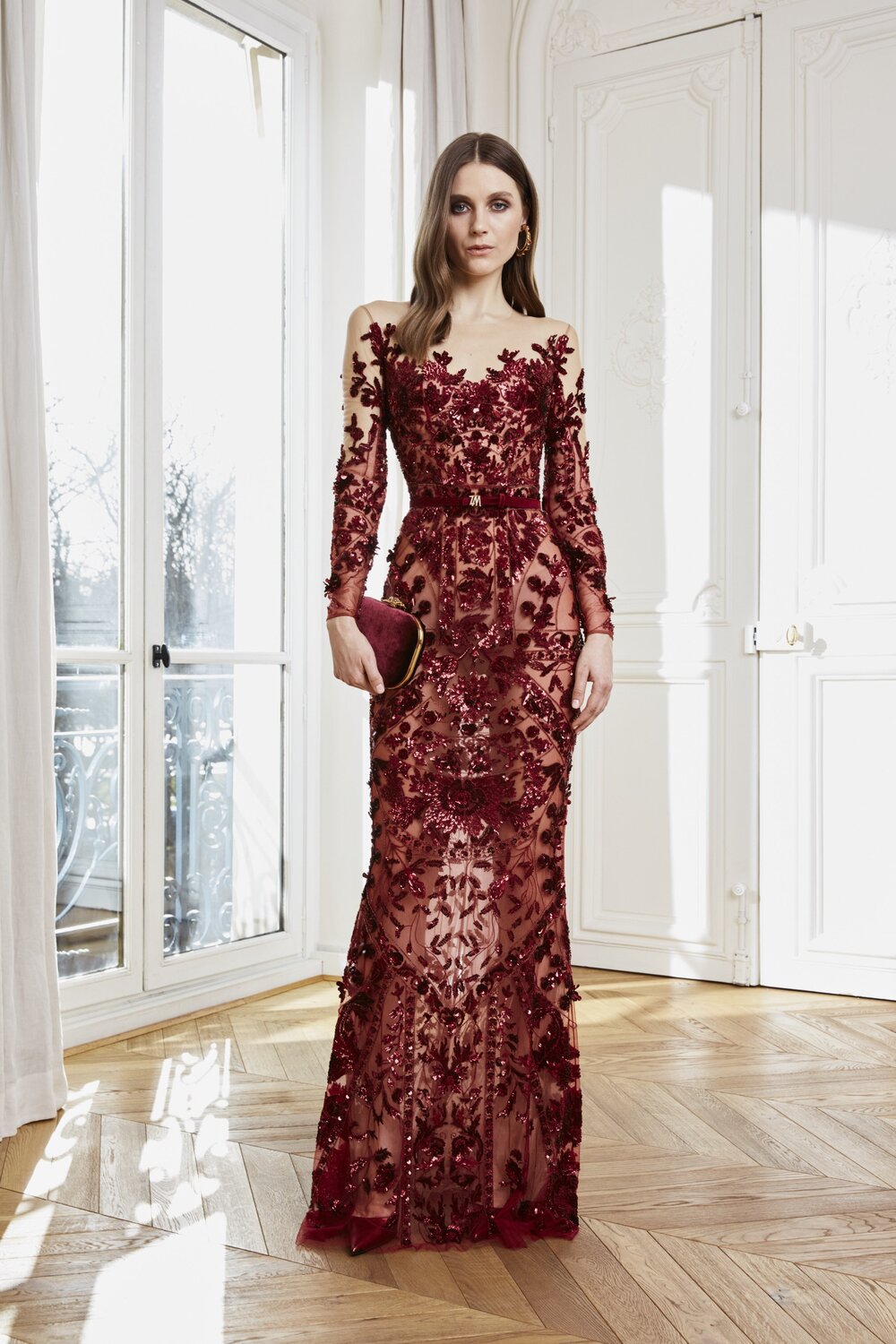 It's impossible to love just one thing about this gown. The attention to detail and sheer fabric are what make this dress mesmerizing. But the biggest standout? The show-stopping ruby red color!
These designs are just a glimpse of Murad's extensive and ravishing Fall 2020 Ready-to-Wear collection.
We challenge you to take a look at his entire collection and try to pick just one favorite look. (P.S you can't).