Lindsay Peoples Wagner Named The Cut's New Editor-In-Chief
By: Lauryn Jiles
This week, Lindsay Peoples Wagner announced she will be leaving her position as Editor-in-Chief of Teen Vogue to serve as The Cut's new EIC. Peoples Wagner is making her way back to The Cut after serving as the site's Fashion Market Editor from 2015 to 2018. During her time there she wrote her groundbreaking article "Everywhere and Nowhere: What it's really like to be Black and work in fashion." In this article, Peoples Wagner interviewed over 100 Black professionals in the industry including models, designers, stylists, and editors to discuss their experiences with racism and being black in a predominantly white industry.
Peoples Wagner was the youngest Editor-In-Chief at a Condé Nast magazine and the second Black Editor-In-Chief of Teen Vogue. As Editor, Peoples Wagner pushed for the magazine to focus on content in politics and mental health in addition to fashion and beauty. She also committed to diversifying the publication, featuring Black trans models Jari Jones and Munroe Bergdorf as cover stars for the magazine. Peoples Wagner also pushed for more Black women on covers, with artists and athletes like Normani, Coco Gauff, and Tierra Whack as cover stars.
During Peoples Wagner's tenure at Teen Vogue, the magazine brought politics to the forefront of their readers' attention, interviewing political figures like Stacey Abrams and Bernie Sanders and covering the 2020 presidential election. The Editor also featured articles on sexual and mental health, covering topics such as birth control, sex, and abortion. The publication also regularly shared Coronavirus updates, interviewed students and teachers about the reopening of schools, and spoke with nurses and frontline workers about how the pandemic impacted their lives.
When the "Renegade" dance went viral on Tik Tok last year, Teen Vogue profiled the creator of the dance, 14-year-old Jalaiah Harmon, after she received no recognition or credit for her popular choreography. The article focused on Harmon and explored how Black creatives are often sidelined out of success for content that they created.
Peoples Wagner will succeed The Cut's former Editor-In-Chief, Stella Bugbee, who stepped down from the role to become the editor at large for the New York Magazine. In an interview with the New York Times, Bugbee stated, "Lindsay is and always was one of the most ambitious editors that I have ever encountered with a perspective that stood out from the crowd."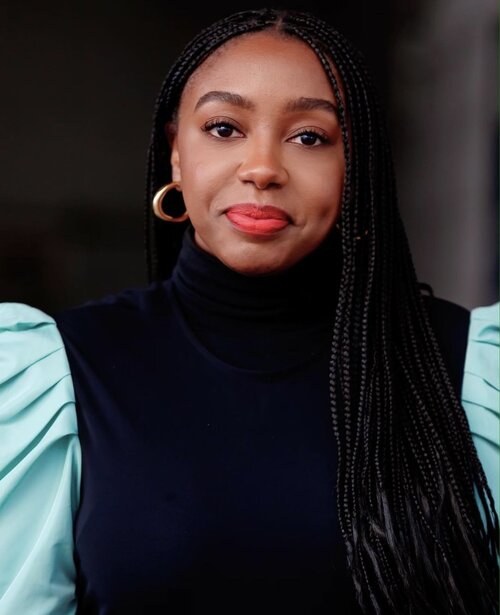 "Not long after Lindsay first came to The Cut, she came into my office with a prepared deck of printouts and pitched an entirely new column that she would cast, style, and write, even though it was beyond the scope of her role. I remember thinking, 'Someday Lindsay should run The Cut.' Naturally, I'm thrilled that she will be coming back to take the reins. Her commitment to creating an inclusive fashion community is unparalleled in the industry. She's a force who's just at the beginning of her career and I look forward to watching her as she blazes her path forward."

Stella Bugbee, Former Editor of The Cut
As the new Editor-in-Chief of The Cut, which is owned by the New York Magazine, it is said that Peoples Wagner will work on expanding the publication's style coverage. "The way that we talk about how we decide to get dressed, and what it means to be a good shopper, and what brands we support, and how the future of fashion is going to come to life is really important to me. Those are going to be conversations that are just as important as everything else on the site," Lindsay Peoples Wagner said in an interview with the Business of Fashion.
"We're all multifaceted human beings, and we can enjoy fashion and want to enjoy some fun but also really care about the state of the world and where we are in politics. I think The Cut has done a really good job of not putting women in boxes. Inclusivity — whether it be race, ethnicity, sexuality, any difference in background — I think it's really important to hear different voices and different walks of life and how people are able to continue to be resilient throughout this crazy tough pandemic time in our world."

Lindsay Peoples Wagner, in an interview with The New York Times