LGBTQ+ Movies and Shows to Watch for Pride Month
By: Sonia Sudjana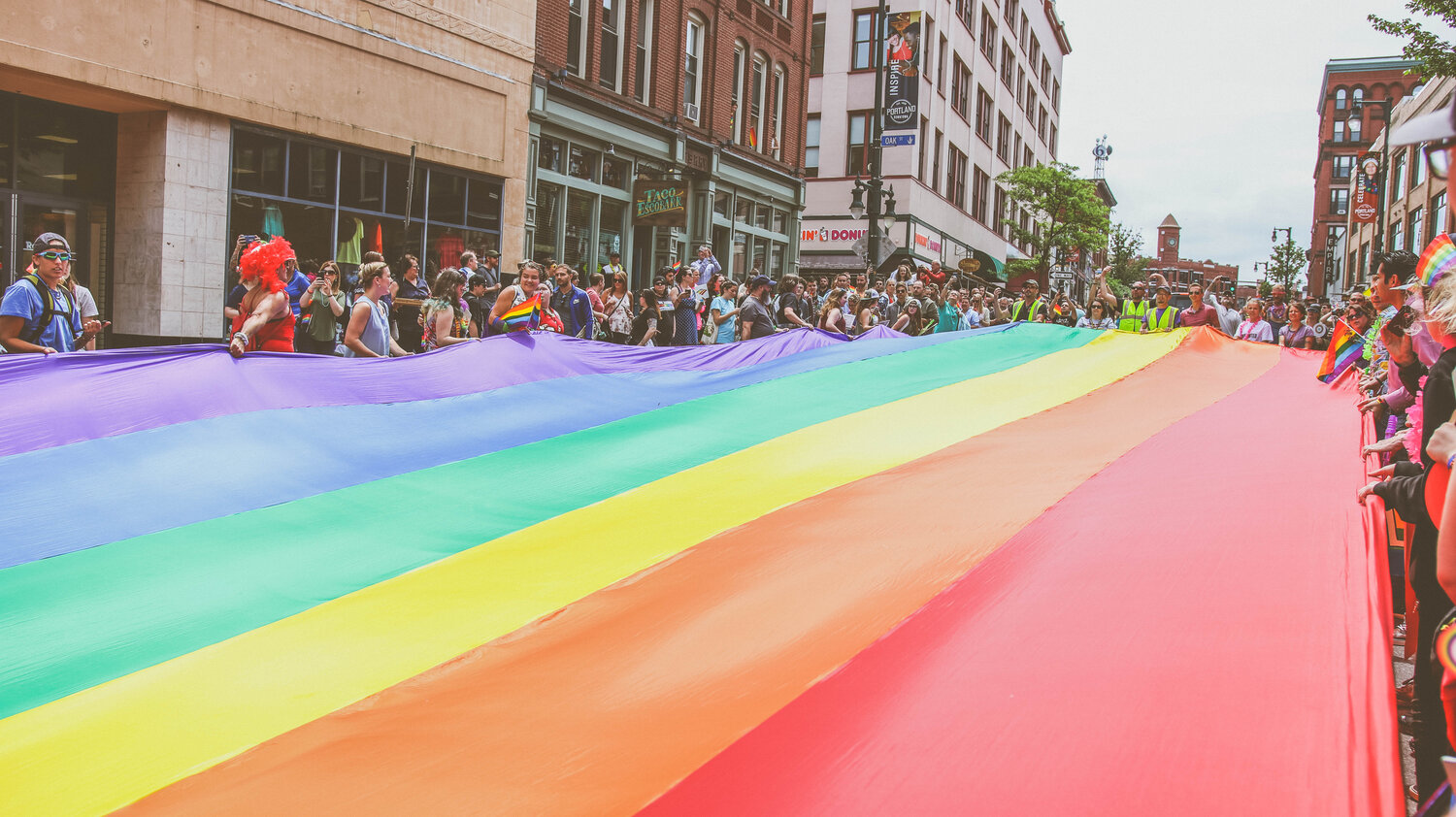 It's the happiest time of the year − Pride Month! A time when we all dress up in the bright colors of the rainbow and march through the streets with the sounds of everyone's favorite empowering anthems. Yes, the famous pride parades are filled with smiling faces of celebration. Whether you're a member of the LGBTQ+ community or just an ally, this is the time when we all come together to support our queer friends and the fight they had to overcome to have their freedom today.
But this year, things are a little different. With the Coronavirus forcing everyone to stay in their homes, the month of June won't be filled with the lively parades and parties we all know and love. Still, while we're all stuck at home, there are other ways we can celebrate Pride Month from the comfort of our couch.
Here are just some of the many critically-acclaimed movies and TV shows we can watch in honor of our LGBTQ+ friends.
Portrait of a Lady on Fire
While most of us today have the freedom to love openly, others before us weren't as lucky. Céline Sciamma's French masterpiece, "Portrait of a Lady on Fire" depicts the lives of two women in 18th century France. A young artist, Marianne (Noémie Merlant) is commissioned to paint a portrait of a reluctant soon-to-be bride, Heloise (Adèle Haenel) without her knowledge. As Marianne observes little bits and pieces of her muse daily, she finds herself falling in love with Heloise and her mannerisms, as does Heloise. The two women, despite only spending a week together, engage in a beautiful, passionate romance in a way that only two women in the 18th century can.
The film portrays intimacy between the two lovers in a mesmerizing way. There doesn't need to be explicit sex scenes or nudity for their love comes alive in their intense, passionate stares and intimate conversations. The two have memorized every detail about one another, and the memory of the week they spent together is one that's sure to stay in their minds forever.
Add in some exceptional scores to their already powerful scenes, and you won't be able to look away. Finally, tie it all together with a strong ending, and this movie is one that's guaranteed to be burnt into your memory.
Call Me By Your Name
If you've never heard of this movie, you probably live under a rock. The cultural reset that is Luca Guadagnino's "Call Me by Your Name" stars the talented heartthrobs Timothée Chalamet and Armie Hammer playing two men who engage in a summer fling. Set in Italy in the 1980s, 17-year-old Elio develops a crush on an older American grad student, Oliver. Oliver becomes young Elio's first love, and the two develop a very close, intimate relationship that changes Elio's life forever.
Though popularized by its nostalgic soundtrack and picturesque aesthetic, the core of the film focuses on a fundamental moment in every young LGBTQ+ youth's journey, where one explores their sexuality and like Elio, experiences love, loss, and heartbreak in the process. The film's solid plot and the actors' unbelievable chemistry have made this coming-of-age romance one that captures the hearts of young adults worldwide.
BOOKSMART (2019)
On to the movies set in the present, "Booksmart," directed by Olivia Wilde, has become the quick new favorite added to the list of classic coming of age movies. This funny, light-hearted high school drama stars Kaitlyn Dever and Beanie Feldstein, two straight-A students who spend their last day of high school partying to make up for the past four years of hard work and no play. Kaitlyn Dever plays the film's lesbian lead, Amy, and delivers an authentic performance on the high school experiences of LGBTQ+ youth, one who despite being "out," is still riddled with insecurity and fear.
This fresh and modern comedy is filled with LGBTQ+ representation within its characters. Best of all, their sexualities aren't exploited, which reminds us that non-straight people should not be regarded solely for their sexuality! The film's moments that consist of awkwardness, the infamous "gay panic," and heartwarming moments of Amy and Molly's (Beanie Feldstein) friendship is one that will make "Booksmart" a classic for many years to come.
Killing Eve
Trust me when I say, no show out there is doing it like "Killing Eve." Starring the unbelievably talented Jodie Comer and Sandra Oh, "Killing Eve" centers around the lives of Eve (Sandra Oh), a thrill-seeking MI5 agent stuck doing a desk job, and Villanelle (Jodie Comer), a glamorous, sociopathic female assassin. As Eve investigates a string of murders tied to Villanelle, the two engage in a thrilling game of cat and mouse, where they both become obsessed with one another.
The two try to get each other's attention and guess the other's next move, and soon, both these women become consumed in this relationship. As Villanelle develops a sexual attraction to Eve, the tension that runs through their interactions becomes too much to handle, blurring the line between love and obsession. This thrilling drama laced with dark humor, insane talent, and mind-blowing kills leaves viewers questioning what's next for Eve and Villanelle's relationship. "Killing Eve" stands in a league of its own. Believe me, once you start watching, you won't be able to stop.
Queer Eye
Who doesn't love a lazy day on the couch watching some reality TV? For a fun and fabulous show, "Queer Eye" is your way to go! The show features a squad of five gay men known as "The Fab Five," who give people complete life makeovers in every episode. The Fab Five take us through their journey of transforming lives across their five areas of specialty: food and wine, culture, fashion, design, and grooming. Along the way, they not only change these people's lives for the better, but they also transform how individuals view themselves.
The show challenges stereotypes and addresses the consequences of toxic masculinity, teaching men that being emotional and vulnerable is completely okay. The Fab Five's positive energy, friendship, and humor make this show extremely likable and completely binge-worthy.
One Day At A Time
This modern-day remake of Norman Lear's classic show manages to kill two birds with one stone – shedding a light on serious, controversial topics in a humorous, light-hearted way. The show revolves around the lives of a single mother raising her Cuban-American family that consists of two kids and their grandmother. It features a queer young woman, Elena (Isabella Gomez), who has to face the reality of how difficult it is to come out. As her family struggles to accept her due to factors like religion, her coming-out story is one that's guaranteed to touch your heart.
Aside from this, the show manages to seamlessly weave topics such as feminism, racism, sexism, consent, and mental health, without you even realizing it's going on. This funny sitcom that captures the beauty of family and their difficulties, has made fans all over the world beg for more.
These incredible films and TV shows are just some of the many groundbreaking works of art that have shed a light on the lives of queer lovers in the past, and their all-too-familiar struggles, even in the present. For all my LGBTQ+ friends out there, no matter your circumstances – we see you, we stand with you, and we support you.
Happy Pride!