LaPierre Cosmetics' Latest Nail Polish Collection is Inspired by Insomnia
By: Valeria Ramos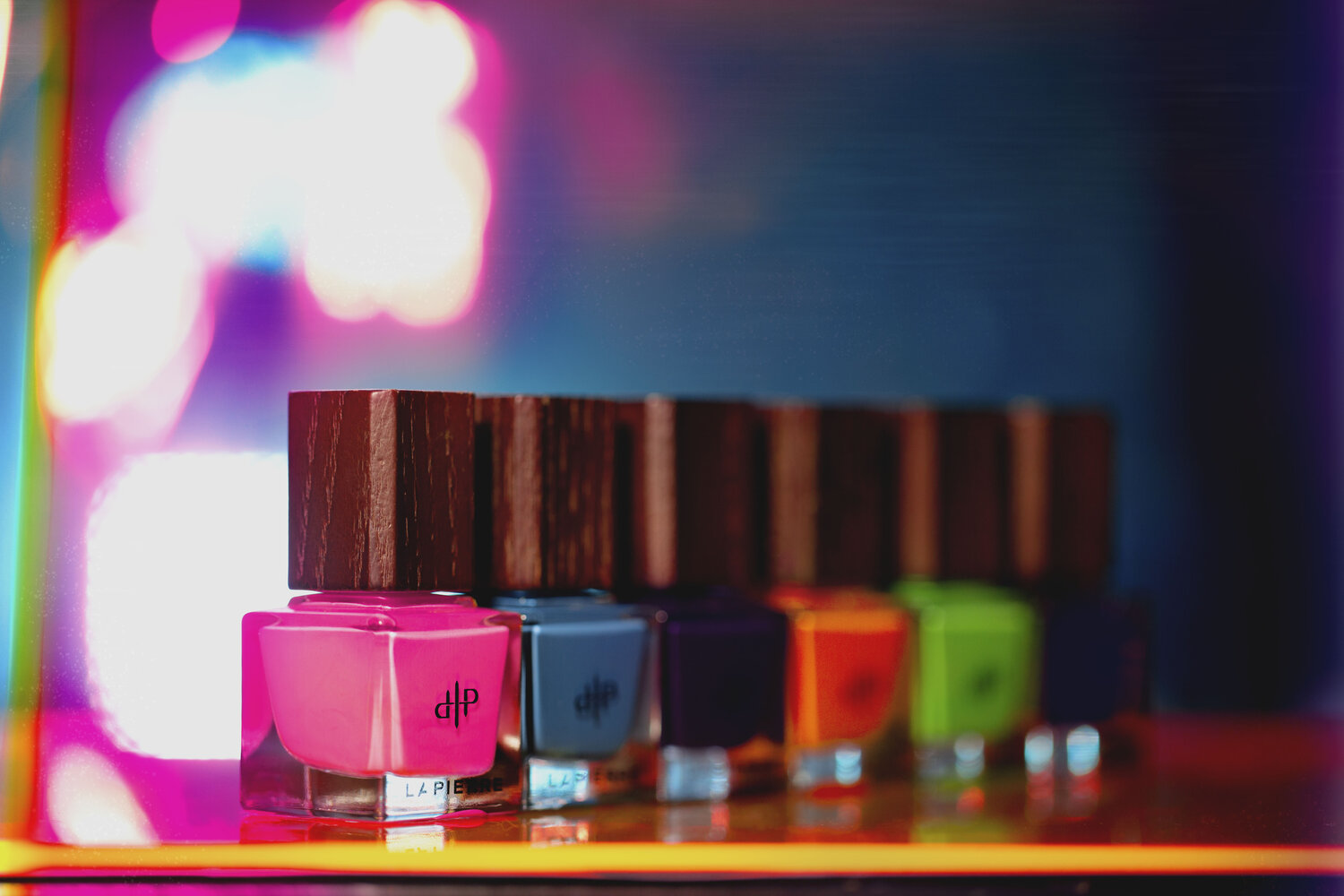 Here at Madame Blue, we're pretty big fans of LaPierre Cosmetics – the New Orleans-based nail polish brand founded by Brandi Blocker in 2013. Not only are LaPierre products vegan and "10 free," but Blocker's collections are always rooted in creative meaning and her company continuously supports the cancer community in honor of Blocker's late mother Jacqueline Marie LaPierre.
Today, on National Nail Polish Day, LaPierre Cosmetics has dropped its eighth and newest collection, "Insomniac," inspired by Blocker's own struggles to sleep at reasonable hours. In this exclusive interview, Blocker shares the details of LaPierre's bold new collection, how her small business is dealing with the effects of COVID, and how she stays inspired while she stays up late.
What is the inspiration behind LaPierre's new collection?
"Insomniac" is literally inspired by my own suffering from insomnia for decades. I experience a spike in energy at night and I am functioning at my absolute best. I have the greatest energy and am the most creative at night. I feel happiest at night. It's all positivity and light until the sun comes up. Then I feel the darkest, tired, and sluggish. I know that sounds weird but I'm sure others can relate.
My goal was to capture the idea that things that are completely opposite need each other. It's the ultimate balance that many spend a lifetime trying to void one while subconsciously feeding the other. While millions wake up in the morning and are excited to see the sun creating a vibrant and electric tone, I feel the opposite. I get the same feeling when the sun is setting at night.
How did you select this color palette and name each shade?
The idea is capturing the essence and vibes of being balanced: dark vs light, vibrancy vs exhaustion, attraction vs jaded. I not only wanted to make sure that all the shades in "Insomniac" highlighted the existence of diametrical emotional vibrations but the fact that these same vibrations crave one another and need the other to survive. This palette features complementary shades with a splash of Miami nightlife vibes.
Can you pick a favorite shade from the collection?
My favorite shade from the "Insomniac" collection would have to be Narco. I know when people hear the word narco, they might immediately think of illegal activities. Going against the grain and retraining how we perceive things, I pulled "narco" from the word narcolepsy, which means "deep sleep." Something I always have desired and exhausted myself trying to achieve. This shade is a reflection of vibrancy and energy. Narco is so bright, electric, and demands attention.
How has the COVID-19 pandemic affected your business?
This pandemic has definitely impacted LaPierre's business. Although many businesses struggled, God definitely blessed me with new fans and sales! Growth is always a process and during this, I pushed harder, promoted more, and intentionally connected more with fans and people that I admire in the fashion and beauty industry.
What advice do you have for other small businesses (and parents) during this time?
Discipline, creating new healthy habits, planning, and patience. These are all areas I am still growing in and they continue to be a challenge but I have grown to realize that they make my life easier. It was a challenge to "homeschool" three children, work from home, and run a business. I had no choice but to revamp how I was performing daily activities to keep things as close to their routine as possible. Balancing it all requires discipline and I had to create new habits and a daily routine. 
How do you see the nail industry changing post-COVID?
It is my hope that once the coronavirus subsides, not only will the nail industry change but that we as consumers change our behavior as well. I always remind my friends, family, and customers, it's not a bad idea to bring your own bottle of polish to the salon to get your manicure and/or pedicure. Bringing your own bottle minimizes being exposed to the germs of others and vice versa.
What's next for LaPierre Cosmetics?
I am currently working on a huge collaboration project for the A/W 20 collection. The project is still being developed but I promise, Madame Blue will be the first to know when it's finalized!