How to Have a Parisian-Inspired No Matter Where You Are
By: Mies Allen
Paris in the summertime is a fairytale–the cherry trees are blooming, women don their sundresses, and after lengthy confinement, Parisians are spending sunny afternoons en terrasse at their favorite cafes.
While not all of us are lucky enough to live in the City of Light, we have compiled a guide that will allow you to experience a Parisian-inspired weekend, no matter where in the world you are.
Have your morning en terrasse
Take a walk around Paris, and you will see that the majority of inner-city apartments (no matter how tiny) boast a terrace where Parisians sip espresso, talk on the phone, read the newspaper, and take in the view. If they don't take their morning coffee at home, it is almost certain that you can find them enjoying this ritual at a sidewalk cafe, watching people go by. Instead of taking your coffee to go, find a place of your own where you can romanticize this morning ritual. You'd be surprised how many hidden, quaint cafes there are in most cities if you take the time to find them, or you could head to your local park or even your garden.
Visit the farmer's market
Visiting the market for fresh produce is a Parisian tradition that goes back centuries. The French culture emphasizes eating organic foods, and you will find that almost every neighborhood in large cities such as Paris, Nice, and Lille have their own farmers' markets. It may surprise you that farmers' markets are more accessible than you think, no matter where you live in the world, though it is more common for them to take place on weekends only outside France. This is a perfect weekend activity to do alone or with your partner, as you can take the time to find out where your food comes from and how it is farmed, which will give you much greater pleasure in incorporating it into a recipe.
Enjoy French cinema
France has had a historic impact on film for the last century, and curling up on the sofa with a glass of vin rouge and immersing yourself in the classics is the perfect tool for improving your understanding of the language. A great starting point is to tackle modern classics such as Amelie (2001) and Portrait of a Lady on Fire (2019). From here, you can move on to the iconic movies of the Novelle Vague movement, such as Contempt (1963), starring the ultimate Parisienne Brigitte Bardot, and Belle de Jour (1967) with the gorgeous Catherine Deneuve.
Appreciate some art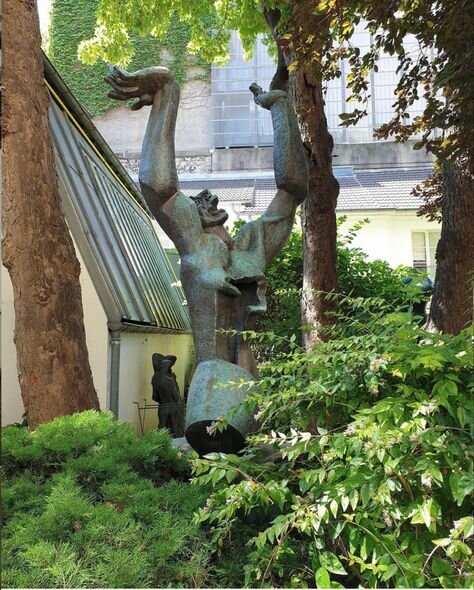 France boasts one of the richest histories of art worldwide and is the birthplace of world-renowned painters, such as Monet, Delacroix, and Renoir. The city is home to hundreds of museums housing art from ancient sculpture to modern visual art pieces. However, art can be found anywhere you go. Look into local galleries and artists in your area or visit your local library for books about the movements and artists that interest you. Learning about art is more accessible than you might imagine–there are countless documentaries, podcasts, and even virtual museum tours that you access from the comfort of your own home.
Endulge in a home-cooked meal
You might imagine that Parisians spend every night enjoying steak frites at boutique restaurants, but the French put a lot of emphasis on being able to prepare and enjoy a meal at home. Just because you're staying in doesn't mean you have to keep it casual, and dressing up, using your nicest tableware, and enjoying a bottle of champagne can be a glorious substitute for a date night on the town. Plus, it's a great way to enjoy all of that fresh produce from the farmers' market.