How Rihanna Disrupted the Lingerie Industry
By: Halle Rossi
We all know and love Rihanna for a variety of reasons. Riri has dominated the music industry with her pop hits and is currently the 19th most-streamed artist in the world on Spotify despite having released her last album in 2016. She's been in blockbuster movies (hello Ocean's 8), has held powerful public stances on body positivity, and on top of her own beauty line and fashion house, the multifaceted businesswoman released a successful lingerie company that reflects her inclusive views. While Riri remains top of the game in well, every game she plays in, she stands as a revolutionary in the lingerie world.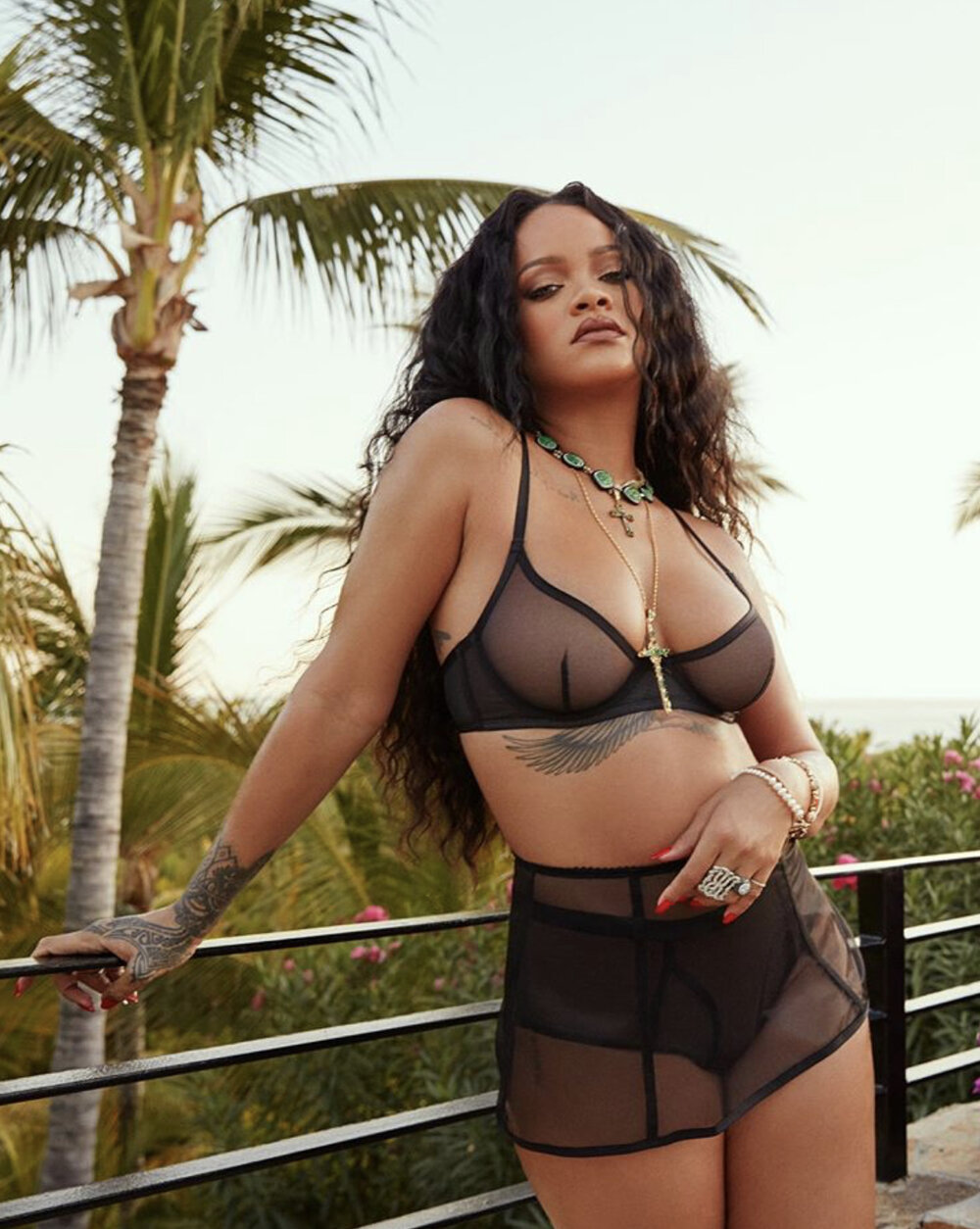 According to a recent study, the average size of an American woman is 16-18, making most fashion advertisements irrelevant to the majority of the female population. With little to no representation in popular media, it's no surprise that many women struggle with accepting their bodies as beautiful and wanted.
This is where Rihanna stepped in to make a difference. She created an expansive lingerie line called Savage x Fenty, with inclusivity and body positivity at its forefront – and naturally, it worked. The represented size in typical lingerie advertisements, like popular brand Victoria's Secret, is a 23-inch waist and 34-inch bust. These measurements don't come close enough to the average woman, who before Savage x Fenty, wasn't able to see herself represented in the fashion she wanted to buy.
Not only did Riri offer a diverse range of sizes to accommodate anyone and everyone, but Savage x Fenty also offers fabrics in every shade of nude, not just the pale beige we know all too well. Much like Fenty Beauty made waves in the makeup industry for their wide shade range, Savage x Fenty offers neutrals in every skin tone instead of catering only to white women as the word "nude" in intimates always has. Rihanna has made representation her entire business model: putting models with a size range from XS to 3XL on the runway, preaching to women around the world that everyone's body is beautiful and deserves to be represented.
Since the release of Savage x Fenty in 2017, Victoria's Secret has been on the decline while Rihanna steadily gains followers and revenue. Due to Rihanna's attention to diversity and catering to every type of woman (instead of the outdated "perfect" woman), her company is expected to be worth $325 billion by 2025, while brands stuck in the past lose money and respect – as they should.