Ways to Help the Black Lives Matter Movement
By: Lauryn Jiles
With protests going on across the United States and other countries many people are questioning the criminal justice system and its oath to "serve and protect" all citizens.
Last week, 46-year-old George Floyd was murdered by a Minneapolis police officer. Video footage showed the officer kneeling on Mr. Floyd's neck for more than eight minutes, killing him. George Floyd, just like so many other African-Americans is a victim of systematic racism at the hands of law enforcement.
This video sparked anger and outrage for many people as it is a continuous reminder of how our justice system fails black people. George Floyd, who was unarmed and pleading for his life, died at the hands of a racist police officer, Derek Chauvin. Three other officers at the scene stood by and watched as Chauvin killed George Floyd. Systematic racism and police brutality are draining, and we (black people) are tired of seeing our community die at the hands of police officers and a racist system.
During times like these, your help is needed more than ever. The fight for equality is not easy, but if we stand together we can end racial discrimination in the criminal justice system. From attending protests and donating to signing petitions, here are some helpful resources on what you can do to help the Black Lives Matter Movement.
Donate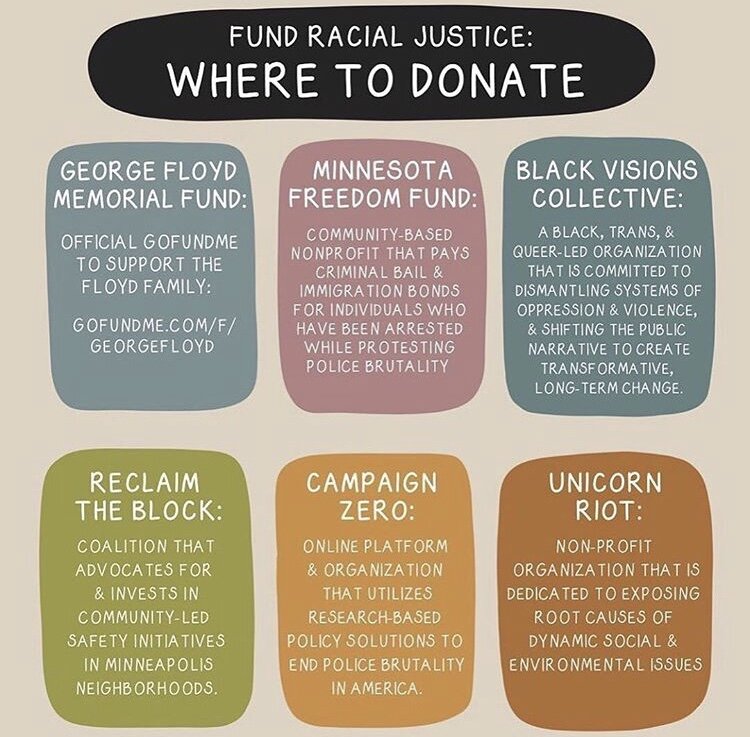 Consider donating to organizations like Justice for George Floyd or The Minnesota Freedom Fund – a nonprofit that pays bail bonds for those who've been arrested while protesting police brutality. Another way to help is by supporting black-owned businesses that have been hurt financially due to looting and break-ins. If you would like to donate to black-owned businesses click here. If you would like to donate to the victims of police brutality click here.
Other organizations like the BLM Fund, the Black Trans Women Fund, and Campaign Zero, are also important to support. Click here to donate to some of these organizations.
Sign Petitions
Signing petitions are another way to help support the Black Lives Matter Movement. Many petitions are calling for justice for George Floyd, Breonna Taylor, Ahmaud Arbery, and many more victims of police brutality. This website has a list of petitions from organizations like Change.org to demand justice for African-Americans fallen victim to this racist system and demand change.
Speak up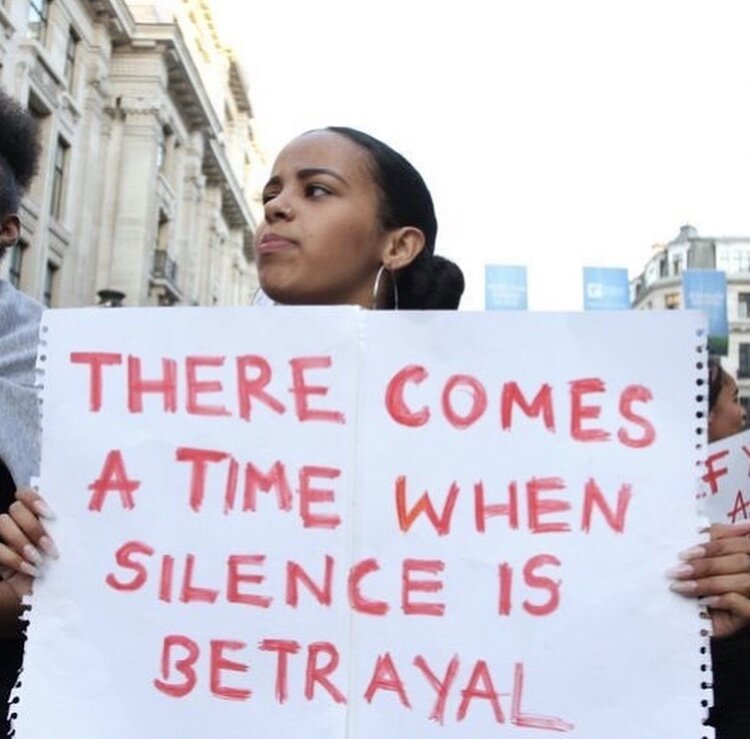 Do not stay silent! Share posts on social media to spread awareness. Speak out against racism! Demand for justice by texting or calling with this link. Talk to your friends, family members, co-workers, etc. Never share photos of protesters' faces, as it could potentially be dangerous and put a target on them. Do not speak over black people! Listen to us and empathize and stand with us. And always remember that buildings and material items can be replaced, but people cannot get their lives back.
More resources
Help rebuild small, Black-owned businesses
More organizations where you can donate
Ways to help other than protesting
Resources for Black people dealing with racial trauma