College Students Share What Campus During COVID Is Like
By: Halle Rossi
In March 2020, college students in the United States were sent home from their universities due to the rise of COVID-19. Like many college students at the time, I was on spring break vacation when I was told to not return to campus, with all classes resuming online. Students were left shocked, saddened, and confused about how the rest of their schooling would play out if the pandemic continued; and as we now know, it has been longer than anyone anticipated.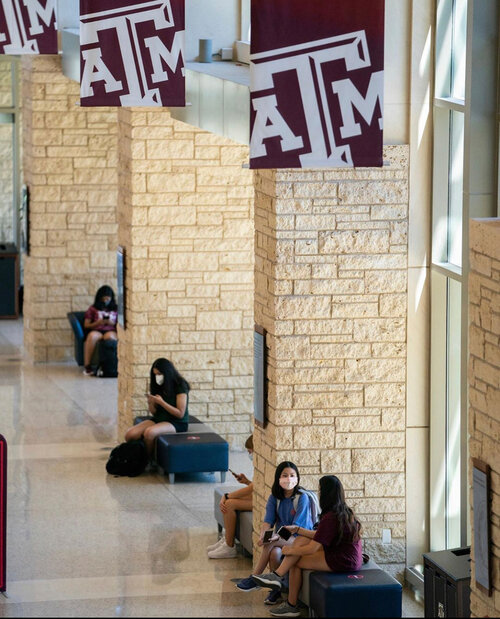 Before March, I was used to my bustling campus. My university, Texas A&M, has the largest student body in the United States, and typically, the campus is buzzing with people – someone riding their bike, on a skateboard, or someone sprinting to make it on time to their 8 a.m. class. At A&M, classes are normally filled with hundreds of students, and before COVID-19, I saw someone that I knew almost every day while on campus.
At a university as large as mine, it is impossible to go one day without being handed a flier or seeing a banner for the various organizations, speakers, and events going on around campus. When life was normal, it was easy to complain – and I complained about a lot. I complained about the Starbucks line being way too long, the excessive traffic, and waiting for one hundred people to walk out of a lecture hall before I could walk in.
Now, a lot of my daily life is empty and spent in my room in my college town. My first day of class for the Fall 2020 semester was much different than usual: I attended my first three classes of the day online before ever stepping foot on campus.
While some students have no face-to-face classes, I am free to attend a few of my lectures in person; but so far I haven't walked into a room with more than six students in it. Each day that I have been on campus so far, I haven't seen more than thirty people walking around. Additionally, I haven't had any trouble parking on campus, which used to be a feat without a paid permit (which are incredibly expensive). Also – there aren't any more people eager to have you join their organization, and I haven't been handed a single flier or seen any banners.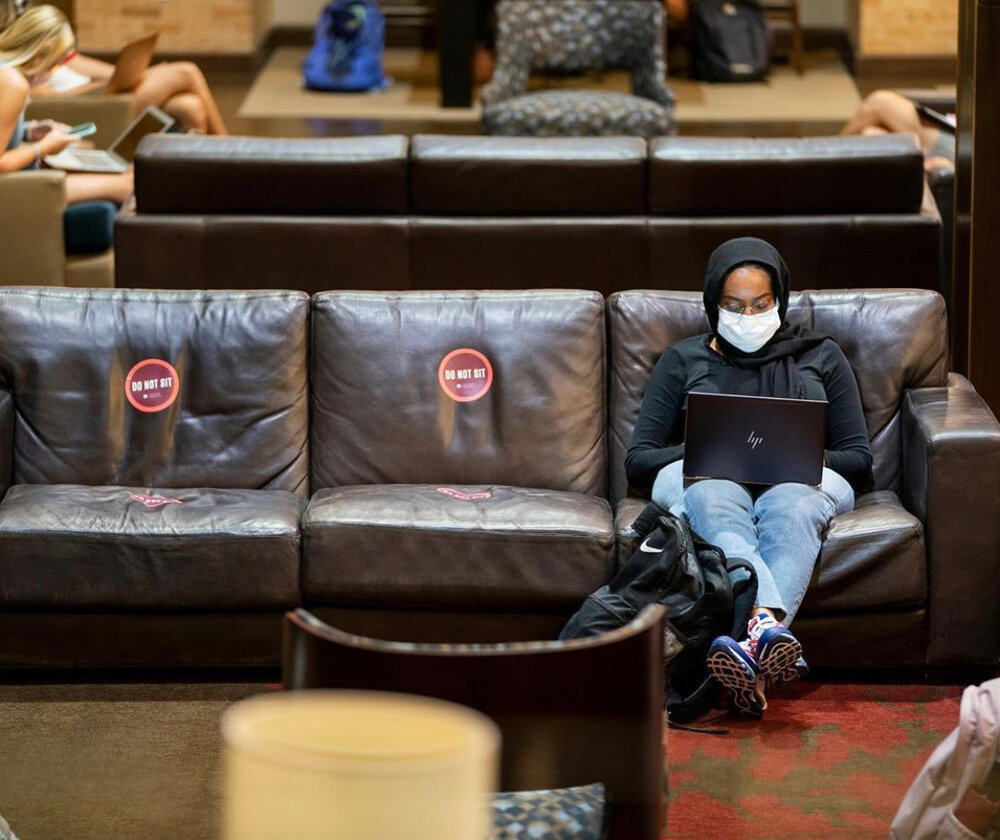 I asked a few students what they have noticed about the change in the campus environment and the main theme was the lack of human interaction on campus.
"I used to see hundreds of people and a bunch of organizations advertising on campus every single day," said Leslie Kilday, a junior at TAMU. "Now when I go to class I only see about 20 people walking through campus."
Another student on campus said that she "feels for the incoming freshman that are having to begin their college experience this way." Some students did have some positives, though, admitting that the format of school changing has allowed them to get closer with their roommates. "Since classes are online, we hang out way more and help each other in our classes," said Sydney Wallach, a sophomore at TAMU.
Life is different in every way – and it's okay to be upset about it. As a senior in college, I am missing out on a lot of big moments I have looked forward to my entire life – but I know that everyone has something they have lost this year and that I am not alone. I know lives have been lost. I know marriages have been postponed. It's all an adjustment to a new way of living.
Things will get better, just as they always do, and those opportunities we missed will come back better than we ever imagined. There's always a positive somewhere, so enjoy time with your family, your roommates, your loved ones, and get to know yourself and your passions.