Charlie Buhler: Championing Representation in Filmmaking
By: Kennedy Smith
In 2019, only 15.1% of directors of theatrical films were women and 14.4% of directors of theatrical films were people of color. Underrepresented groups are landing more roles on-screen but being inclusive behind the scenes remains a challenge. Changing this narrative requires leveraging underrepresented groups and highlighting their abilities as storytellers.
Charlie Buhler is an up-and-coming filmmaker and photographer from South Dakota. She's a woman of color breaking barriers within the predominantly white space of filmmaking. Growing up in South Dakota, Buhler faced a dichotomy between the way she experienced the world and the way the world experienced her.
In our conversation below, she takes us through starting a career in film, the importance of inclusivity on sets, releasing her first feature "Before the Fire," her dream production, and more.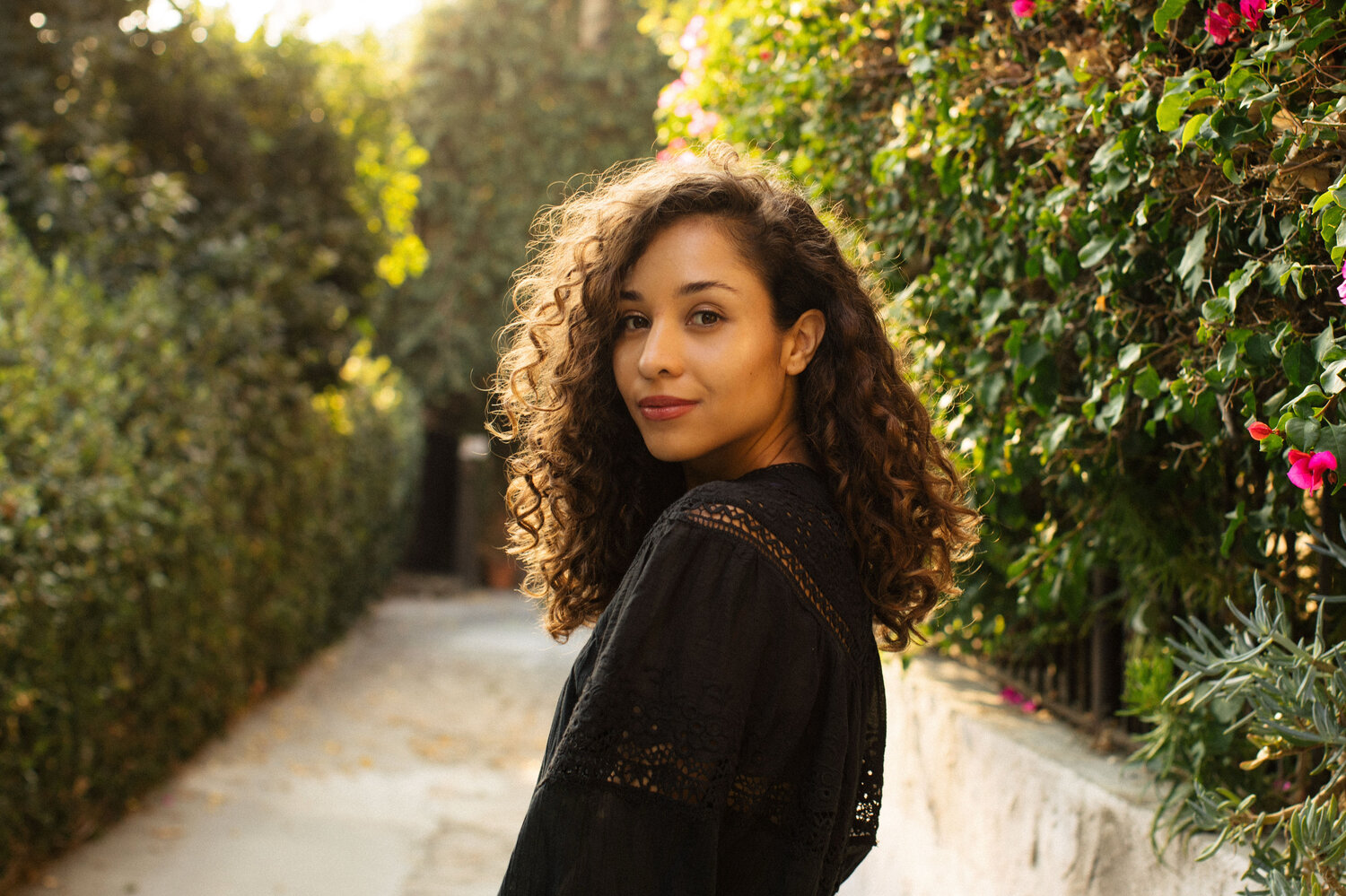 Can you tell us about your background and how you got into filmmaking?
South Dakota is very rural, especially where I'm from, agriculture is the main driver of our economy. I grew up in a predominantly white, small community. For me, filmmaking always felt like Oz: it wasn't on my radar and it felt so far away. Nobody made movies in my hometown. It didn't feel like an option at all, but I did love movies, and whenever I saw something on the screen that looked like my home, I gravitated toward it. I remember when I was a kid, I loved the movie "Twister" because it looks exactly like my hometown. In South Dakota, if you get good grades and you're smart, you have three options; doctor, lawyer, or start a small business. My dad's a doctor, my mom's a nurse, and I was pre-med going into Notre Dame. I took one chemistry class and on the first day I was like, 'I do not like this.'
At Notre Dame, you have to take [a] fine art course so I took film. I realized then that this was an actual career that people pursue and decided to change my major to film and American studies. I called my parents and was like 'Hey, mom, and dad, you know how I was going to be a doctor? Actually, I'm going to be a director!' They were freaked out and wondered how I was going to make money doing that but I just went for it. After studying film and graduating, I packed my bags and moved to Los Angeles, working odd jobs including photography and anything that kept me adjacent to the world that I wanted to be in. Eventually, I developed enough of a filmmaking infrastructure and with the help of friends, I made a short film and started building my feature film.
In addition to studying film, why did you choose to major in American studies?
I think it's important for any filmmaker to study something else besides just film because how can you make interesting stories if you only know the technical aspects? You need to make a movie about something. I've always been fascinated by race in America, which was my concentration in my [American] studies. Race was something that defined my life and as a brown person growing up in South Dakota, my experience was something that I never saw on screen.
I felt like this fish out of the water that was too rural to be considered a "real Black person" and too "dark" to be considered a "real South Dakotan." I didn't know where I fit in and I think race is such an artificial construct: there are all these absurdities that we're living every single day. I chose that major because I wanted to learn about the history and social impacts of race in America, mostly because it was something that defined my entire existence, particularly because my family were the brownest people that I knew.
Inclusion and diversity are a topic of conversation now more than ever. As a filmmaker, how important is diversity on sets to you?
Our workspaces should reflect our country. They should reflect our country gender-wise, racially, and across the board. I think it's like 15% of the country is Black, but less than 1% of people in the film industry are Black, and so obviously there are barriers to entry. How do you tell stories while you're excluding huge chunks of our population? Stories are how we understand ourselves and society, they are reflections of our fears and our anxieties.
Since the beginning of time, telling stories is one of the most human things we've done. If our stories inform so much of our culture and we are leaving out groups of people, then we're getting a warped view of our society. Once you start reflecting society in the way you're telling stories and you have small, niche communities, you can take those stories and connect them back to the universal and people will start to realize we're not so different. I want to support people who are like me and have similar struggles. Nepotism, for better or for worse, is what drives the [film] industry. It's important for me to put people of color on my sets and I encourage my friends to do the same.
How can up-and-coming filmmakers be inclusive in their storytelling?
I always try to hire in supporting roles because those are roles that don't require experience. You can find Black directors of photography or Black directors but it's hard to find positions below that such as assistant camera and second assistant camera. There are a handful of Black directors of photography that work all of the time and keep getting used repetitively, and then there's no one beneath them. Networking is so important. If you place underrepresented groups in those positions and enable them to network, enable them to rise the ranks, there will be more incoming directors of photography. Getting your foot in the door is the hardest thing. There is no excuse to not have people of every gender, race, sexuality, sexual orientation in any of these positions. The excuses that they make about qualifications or experience cannot be used for supporting roles.
Can you take us through the creation of you recently-released film Before the Fire?
My feature [film] defined my last five years. I knew that if I wanted to be a director, especially as a woman of color, no one would give me the opportunity unless I proved myself by making something on my own. I wanted to make big genre films and oftentimes, women are put into boxes where they can only make rom-com or small dramas. I did not want to be put into a box that way, and so, I [along with a friend] built a movie from the ground up. We reverse-engineered a script using resources we had access to for free and created a movie that felt completely expansive and like an actual movie, not just some cheap indie, as a proof of concept to make other things.
I worked on that movie for years because I knew it had to be good for my career to start. The movie is about a pandemic that causes a complete, global upheaval, shuts everything down, but is also invisible and cheap – a virus was something that we could pull off. Any aspect of the film that we could not do, we scrapped, because that is what makes movies feel cheap: when you try to do something beyond what you can pull off. I knew I had resources in South Dakota, including my grandparent's farm and a community that would give me spaces to film for free. We released the movie this year, which has been crazy! This has been the defining point of my career, and releasing the film during an actual pandemic has given it more attention.
People are going to look back and say, "This movie was released during an actual pandemic, why are we just now making this a big deal?"
I think you're totally right. I knew how beautiful South Dakota was and thought if we can build a movie around these things, it will feel like a real movie even though it doesn't cost us much. I was always thinking about what I can do with no support, no infrastructure, no safety net, no money. We didn't have any opportunity for mistakes. I was learning how to make a movie while doing this movie. There are a million things that I would do differently, but at the same time, I learned so much. The entire process has been the best film school that I've ever had. It's given me the confidence and traction that I needed to make new things. It's important for creators of color, women specifically, to make something. That's going to be your calling card to have a career. People don't take risks on us the same way they take risks on white dudes.
What is your dream production?
I want to be in a position where I am able to do a Marvel or DC Comic movie. The thing that I love about directors that get to do those movies is that they do a prestigious indie and then they move into this huge blockbuster. They are hired because of what they did in the smaller movie and they are able to keep their essence in this larger production while being able to move freely. They are not put into boxes. For example, Taika Waititi did amazing indies, and then he did "Thor: Ragnarok." He's able to flip back and forth between prestige and huge movies. That's always been my aim, is for people to not decide that I am a genre director. I do movies with heart and I have something to say.
What advice do you have for people form places where there are fewer resources for creative careers like filmmaking?
Art is one of the most important and fulfilling career paths. Coming from a smaller town where there is not a clear path toward the film industry, is going to be hard. My advice is to just go make things. We are in a time where the means of production are accessible to everybody. Editing tools are accessible to everybody and the means of distribution is accessible to everybody. Anyone can upload to YouTube, TikTok, or Twitter. I would encourage people to just go and do it. You become a director the second you start directing. You don't become a director the second you get paid to direct. It starts when you decide you are and you start making stuff. It's about putting in the time to get better and better and taking the risks to get your work out there.
Do you have any upcoming projects?
I have a documentary that I shot on a reservation in South Dakota about Native American hip-hop artists and pitching some shows. Stuff is bubbling, nothing that I can announce yet, but am very excited about it!
To learn more about Charlie Buhler, visit her website and follow her on Instagram.