Brazil Announces Equal Pay for Women's & Men's Soccer Teams
By: Valeria Ramos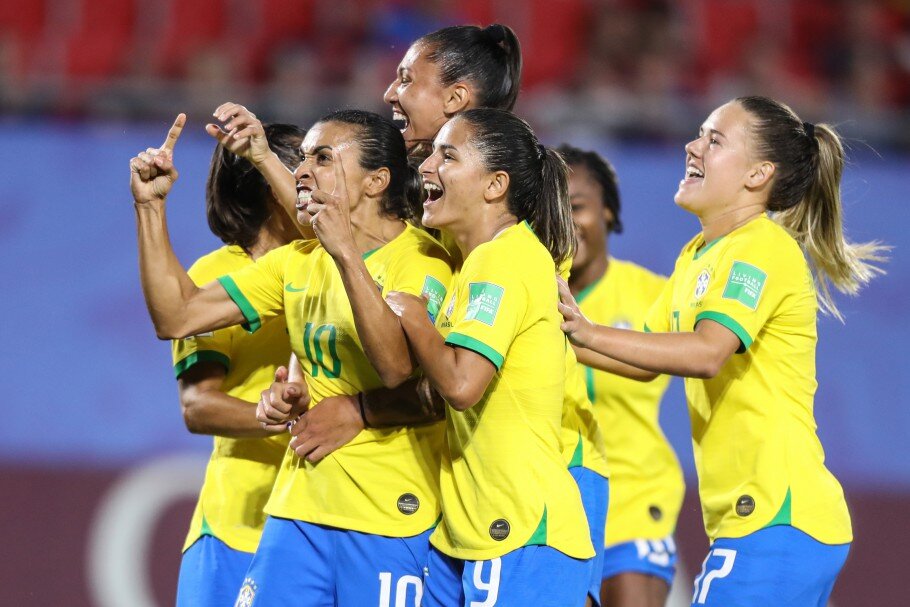 The pay disparity between women's and men's sports has been normalized throughout the years. With a historically male-dominated industry, sports have been slow in providing equal opportunities for women around the world.
Brazil is making headlines around the world for breaking exactly this norm by committing to equal pay for their women's and men's national soccer teams.
The Brazilian Football Federation (CBF) announced a new policy on Wednesday, which dictates that every player representing Brazil will receive equal daily rates and equal prize money for competitions.
Rogério Caboclo of the CBF revealed that this initiative has been in the works since March.
"Since March this year, the CBF has equaled the prize money and daily rates between men's and women's football," Caboclo said in a press conference.
"Women will receive the same daily rate as those who already receive them. The women's team that wins or progresses through the stages at next year's Olympic Games will receive the same as the men."
Brazil's decision to level the playing field is a huge step for female athletes who train and work just as hard as their male counterparts.
Other countries working towards closing the gender pay gap in sports include Australia, Norway, and New Zealand.
In six words, Caboclo of the CBF set a precedent for sports and all industries around the world: "There is no more gender difference," he said.
How many football/soccer federations in the world currently have #EqualPay for men and women:

✅ Norway
✅ New Zealand
✅ Finland
✅ Australia
✅ Fiji
✅ Brazil

6.

189 to go.

We're taking steps in the right direction. But our fight is far from over. https://t.co/m68j2UuGsT

— Emma Coolen (@emmacoolen24) September 3, 2020