A Guide to Thrift Shopping in Paris
By: Aisha Morales
The verdict is in—thrift shopping in Paris is amazing. Earlier this year, I arrived in Paris with only one suitcase and one carry-on. Little did I know that I would be spending all my money on thrifted jackets, shirts, and scarves.
Who can resist the Parisian sense of style? The simplicity and neutral colors, the red lip, the trench coats, and the blazers. I am a person that, unfortunately, changes their style throughout the years (let's not talk about my 2015 emo phase). Nevertheless, as the years pass and maturity levels rise, I have found myself gravitating towards Parisian fashion—so elegant and timeless in my eyes.
As much as I love Paris, the French capital is far from affordable. Thrifting is one of the best things to do in Paris, especially as a student that spends way too much money on croissants and pains au chocolat.
There are a variety of thrift shops in Paris—some are cheap and others will make you question whether the price is a joke or not. To save you from guessing and help you score the best deals, I've scouted the best thrift shops the city of love has to offer, and they're all within walking distance from each other!
5 Can't-Miss Thrift Shops in Paris
Free 'P' Star
This thrift shop is truly exceptional. With an overwhelming amount of clothing, it can be a bit daunting at first, but trust me, it's worth checking out. There are two Free 'P' Star shops on the same road.
The smaller one is always packed, but it's worth braving the crowds to find some great bargains.
The larger one across the street is even more packed, especially in the area where everything costs just one euro. However, don't be put off by the crowds.
The reason why so many people flock to this thrift shop is that it truly is that good. In fact, I've been lucky enough to score two jackets here, including my beloved trench coat, which I snagged for only 10 Euros!
Mad Vintage
Mad Vintage is a popular thrift store that is not as hectic as Free 'P' Star, but considerably pricier. However, if you're willing to indulge a bit more for vintage pieces of excellent quality, Mad Vintage is worth considering.
Their collection is impressive, and if you're into customized denim jackets, this is the place to go! They offer patches that can be applied to the jackets to give them a unique and personal touch.
Kilo Shop
Shopping at Kilo Shop can be a bit of a gamble. At times, the clothes seem reasonably priced, but when you reach the checkout, the final cost can be higher than you anticipated.
The prices are somewhat comparable to Mad Vintage, but slightly more affordable. Thus, with some persistence and patience, you can come across fantastic deals and not break the bank. So, if you're willing to dig through the racks, Kilo Shop might be the perfect place for you.
Hippy Market
If you're willing to venture a little further from the main thrift shopping area, Hippy Market is a great option. It's similar to Mad Vintage in terms of price point, and while there are some good deals to be found, you'll have to search diligently to uncover them.
I've personally visited Hippy Market twice, and on one occasion, I found a bucket hat that I really liked and purchased it for 10 euros. This seemed like a reasonable price to me, especially considering that I found a similar hat at Stradivarius for 15 euros.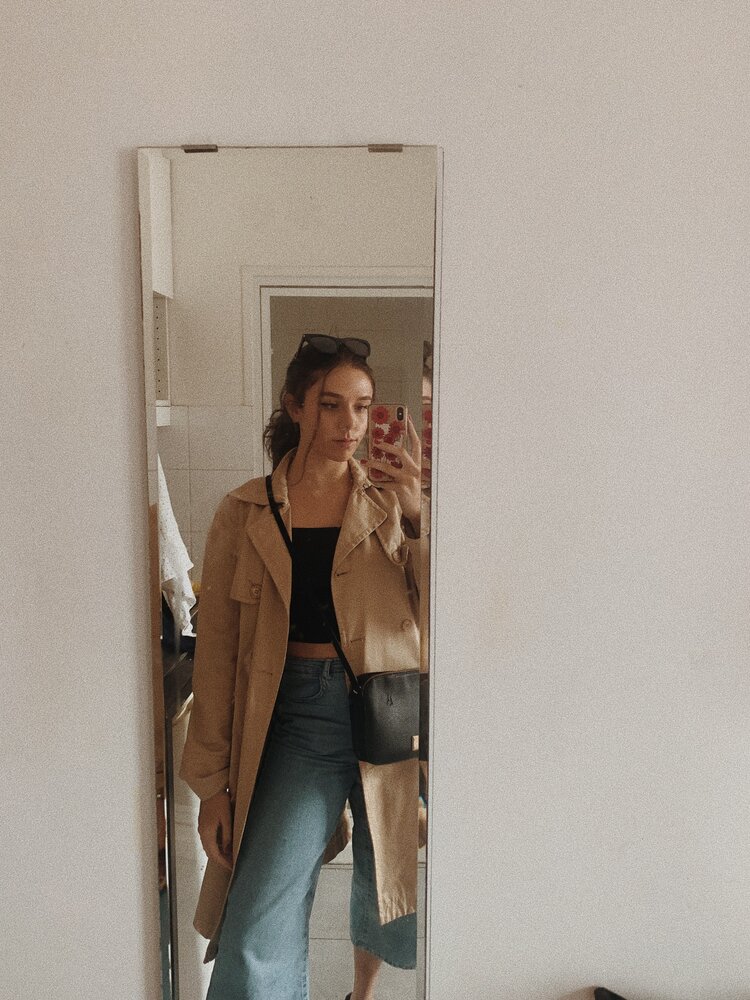 Guérisol
Situated near the Sacré Coeur and across from the Barbs metro station, Guérisol offers affordable prices similar to those at Free 'P' Star and a well-organized layout without the clutter of Mad Vintage or Hippy Market. However, as with most thrift stores, you will need to search thoroughly to find the hidden gems.
With an abundance of clothing available, it's easy to spend an hour or more browsing through the racks. Additionally, since it's located a bit farther from the primary shopping area, Guérisol doesn't tend to get as crowded as some other shops. During my own shopping excursion at Guérisol, I scored a stylish black jacket that I still wear frequently, just 10 euros.
Final Thoughts
Paris is an excellent destination for thrift store enthusiasts. From the bustling racks of Free 'P' Star to the polished and curated selection at Mad Vintage, there is no shortage of unique and affordable fashion finds to be discovered. Kilo Shop, Hippy Market, and Guérisol are also great options for those who are willing to venture a bit farther from the main shopping areas.
Whether you're searching for vintage clothing, designer pieces, or just looking to add some unique items to your wardrobe, these five thrift shops in Paris are definitely worth exploring. Happy shopping!