A Glimpse at Ulla Johnson's Unconventional Collections
By: Yashua Edwards
When looking at designer Ulla Johnson's collections, we can't get enough of her bold and venturesome designs. From the dauntless prints, patterns, and eye-catching colors to her exciting spring 2020 collection, Johnson is not one to shy away from making a fashion statement.
Johnson's newest collection features an amazing array of prints and patterns, striking accessories and bold makeup. We're taking a look at Ulla Johnson's four most recent collections and their valiant designs. We promise you will not be disappointed!
Pre-Fall 2019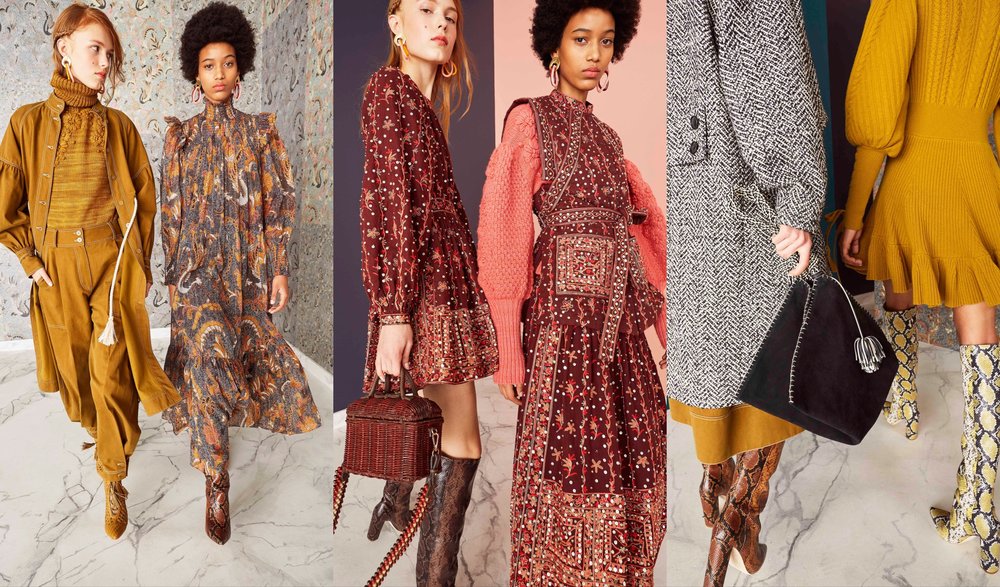 Vibrant colors, elaborate prints, and patterns were the focus of Ulla Johnson's pre-fall 2019 collection. From a mustard yellow head-to-toe ensemble to the unconventional combination of a salmon-colored sweater under a beautifully printed maxi dress, you can't help but do a double-take. My favorite piece from this collection is the knee-high snakeskin boots – a must-have for any fashionista's closet!
Fall 2019 Ready to Wear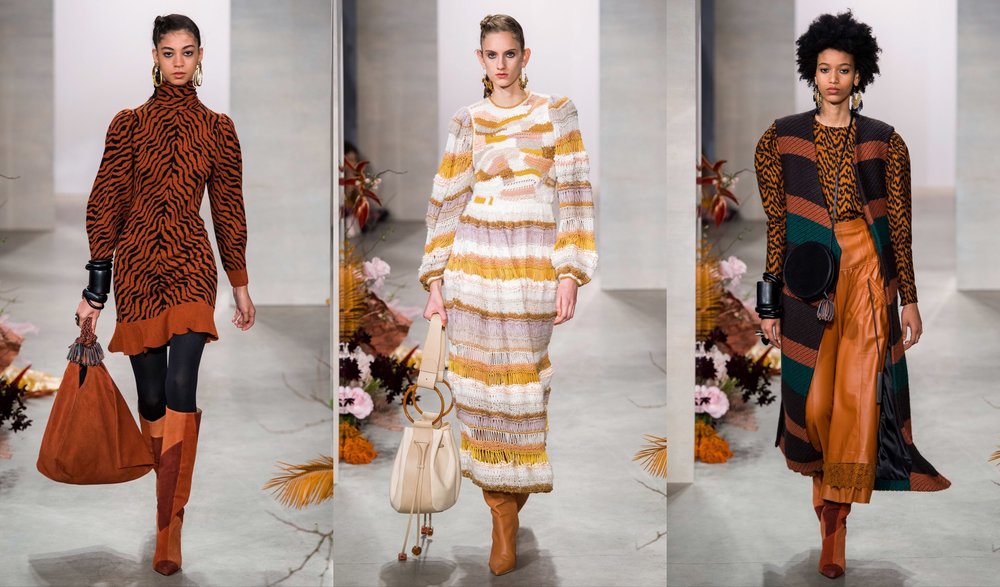 Ulla Johnson excels at mixing prints and patterns. For her fall 2019 ready-to-wear collection, she has one particular look where the model has on color block boots, a striped knit vest and a tiger strip printed long-sleeve shirt and this combo couldn't be chicer. In addition to the masterful print and pattern mixing, there are knit dresses paired with boots that are bursting with the colors of fall. This collection will make you more than excited to ditch the summer attire and rock your fall sweaters and boots.
Resort 2020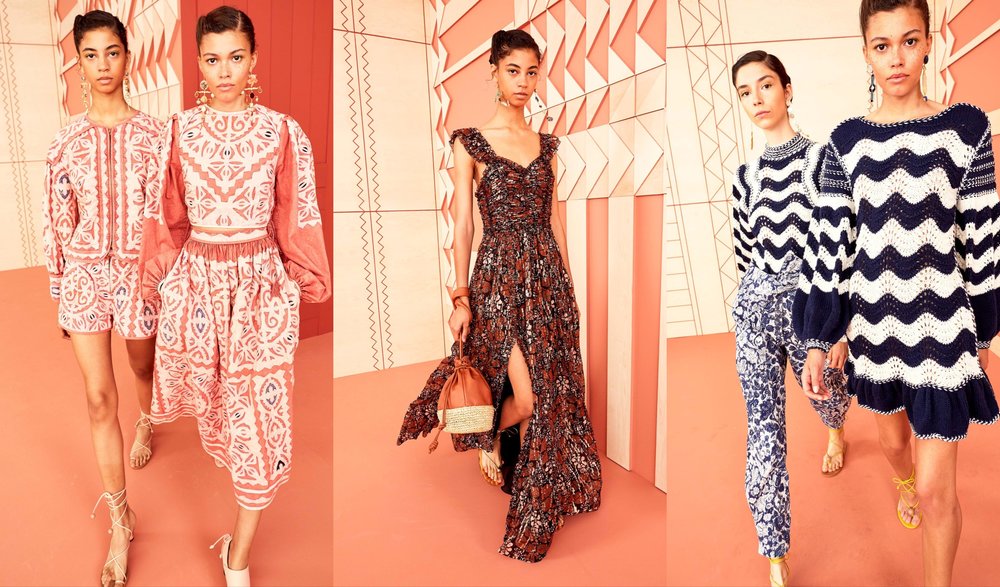 Navy blue stripes and eye-catching prints take center stage in Johnson's resort 2020 collection. One particularly memorable look was a ruffle, floral printed maxi dress accessorized with a brown bucket bag and long dangling earrings. Johnson gives a nod to cooler weather by way of the navy striped sweater dress with subtle balloon sleeves and the replicated pattern on a sweater. There's a little something of every season for you in this collection!
Spring 2020 Ready to Wear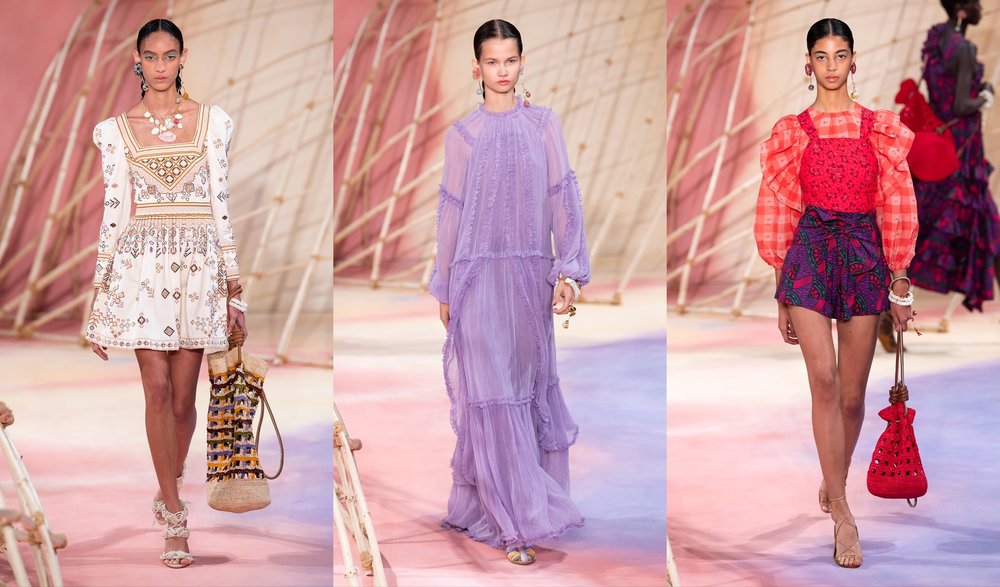 Hand-beaded bags from Africa and plaid that was loomed in India are on full display in Ulla Johnson's culture-rich spring 2020 ready-to-wear show at NYFW. Only Johnson could make plaid, floral, and geometric prints worked so harmoniously together. Bold patterns on puff-sleeved mini dresses and vibrant colored lavender tulle dresses made for a collection that ticks off all our boxes. Daring eye makeup and accessories brought everything together to make Johnson's latest collection her greatest yet.
I have an ardor for coming upon designers who are unique and have signature touches to their designs that are all their own. For Ulla Johnson, it is her exceptional skills in print and pattern mixing. Sure, there are plenty of designers who do this and do it well, but they don't have me thinking, "I would totally walk outside in that outfit," like Ulla Johnson does. Johnson's acute attention to detail and subtle additions to her designs are just a few of many reasons to love her unconventional collections for years to come.