5 Things to Know Before Attending a Fashion School
By: Molly O'Toole
Determining your career path at the budding age of 18 can be overwhelming. Luckily for me, I knew that my career path involved working in fashion, so I applied to the Fashion Institute of Technology (FIT) and headed to New York City straight out of high school. FIT is one of the world's most well-known fashion schools and a top-ranked fashion school in the United States. Whether you're interested in pursuing a career in fashion or just curious about life at FIT, keep reading for five factors to consider before attending a fashion school.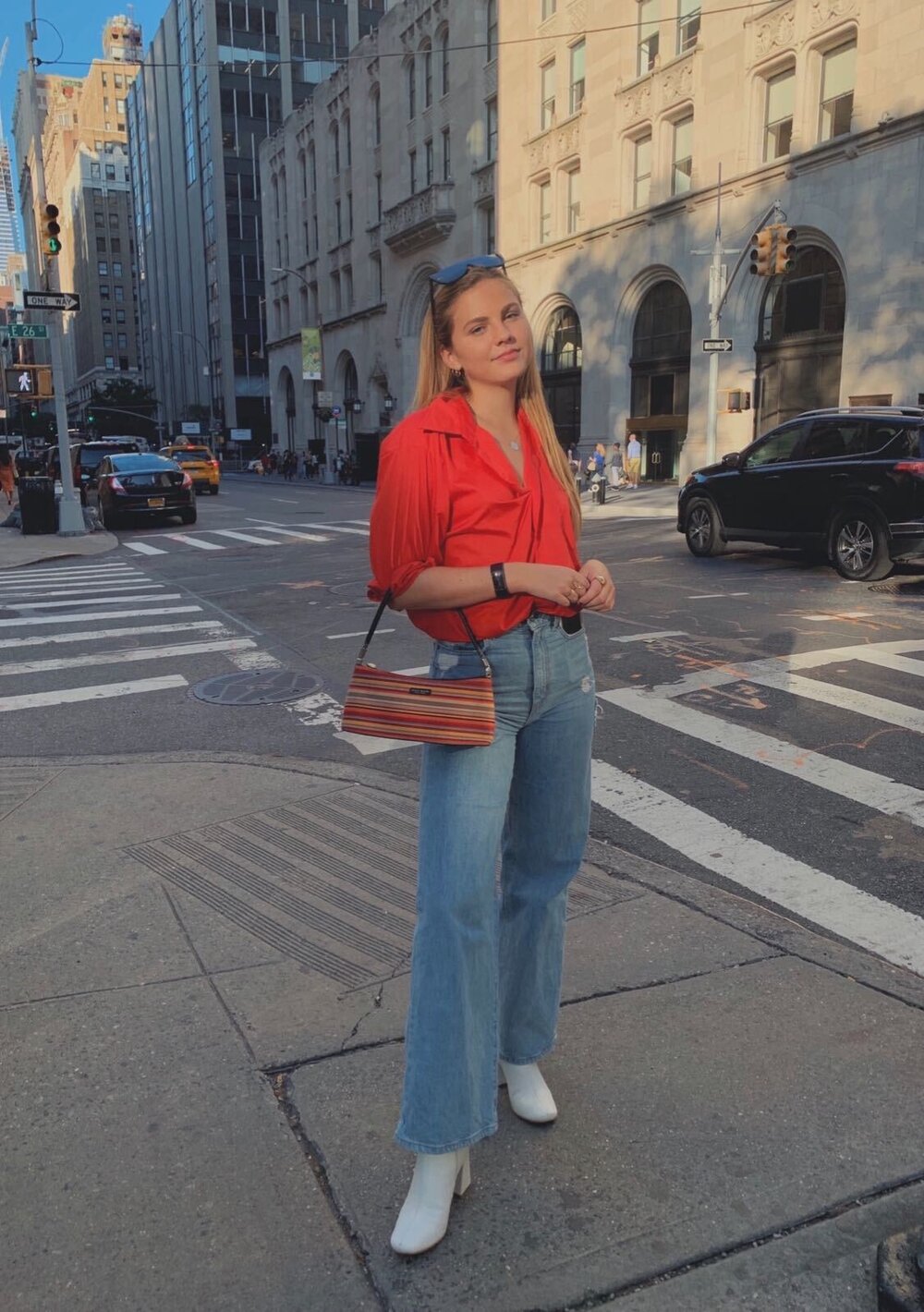 Don't go if you don't want to work in fashion
This may sound obvious, but all of your classes at a school like FIT will revolve around the industry—even general education courses will tie back to fashion. While you'll have the opportunity to take classes like trend forecasting and fashion styling, fashion school is more than just an environment for people who enjoy clothing. To succeed, you need to be invested in the business side of fashion. You have to stay up to date on trends, runway shows, textile sciences, and cultural events. On the surface, going to fashion school seems like a lot of fun (and it is), but like any college, it's also a lot of work.
It won't be a normal college experience
This one is incredibly important. Don't expect football games, tailgates, or any type of greek life. If you're searching for a classic college experience, fashion school is not the place for you. There won't be typical college parties and you most likely won't find a boyfriend here. Life at fashion school revolves around securing a job in the industry and expanding your network. Within the first month of attending FIT, I got an internship in New York City and scheduled my classes so that I could work two 9-5 days per week. It felt like I was living and working in the city rather than being a normal college student. For most, college is a bridge between teenage years and adulthood. While living in the biggest city in the U.S., however, I felt like I had to mature quicker to adapt to the ambitious, fast-paced environment. Studying at a fashion school is all about maximizing the opportunities around you, but it's important to acknowledge that you won't get a typical college experience by enrolling in one of these specialized institutions.
You don't have to major in design
When I initially tell people I go to fashion school, they expect me to be studying fashion design. The reality is that the fashion industry is one of the largest in the world, with an abundance of career paths that are constantly evolving. At fashion school, you can major in merchandising, marketing, product development, photography, and textile science, just to name a few examples.
It's really competitive
If you're lucky enough to study fashion in one of the fashion capitals of the world, know that it's going to be competitive. Your peers are taking the same classes as you and are likely applying to the same jobs. This can sometimes make it more difficult to create friendships compared to a traditional university. Most students work internships during their semesters, and you should expect to exert yourself. There were days when I'd assist on photoshoots from 8 a.m. to 6 p.m. then sit in class from 6:30 p.m. to 9:00 p.m.
It will open up so many opportunities
Being at a fashion school like FIT where alumni include Calvin Klein, Nina Garcia, and Michael Kors, industry professionals recognize that myself and other students are properly educated in fashion. During my first week of school, a woman on the subway noticed my school tote bag and shared that she also attended FIT and currently works for Gucci. She was kind enough to give me her phone number in case I ever needed anything from her. This is just one example of how indispensable your alumni network can become. Pre-pandemic, our school held networking events (the hosts of Project Runway once came to share career advice), and during fashion week, the city was teeming with opportunities, including attending shows and photoshoots. Events like this are not as easily accessible at traditional colleges and they can help strengthen your knowledge and connections in the industry.
---
Attending fashion school can be a fulfilling experience that will allow you to gain knowledge, industry experience, and connections with talented individuals from around the world. If you dream of working in the fashion industry, then there's a place just for you at fashion school.