5 Hidden Gems in Paris You've Never Heard Of
By: Beatriz Chaves
When I was 20 years old, I had the incredible opportunity to spend a year living in Paris as an exchange student. At first, it felt quite overwhelming. I questioned whether I would be able to survive there, having grown up in a small town in the middle of Spain. Thankfully, I managed to overcome my fear of the unknown by frequently wandering through the city's museums, weekly visits to flea markets, and countless hours spent strolling down Parisian streets (especially Montmartre).
This exploration allowed me to stumble upon lesser-known places full of magic and charm—exactly the kind of magic needed by someone experiencing one of the most beautiful cities in the world on their own. Here are some hidden gems in Paris to check out the next time you're visiting the French capital:
Parc Monceau – 35 BD De Courcelles, 75008
Located in the heart of the City of Lights (between Arrondissements 8th and 17th), Park Monceau dates back to the 17th century. It is filled with picturesque spots, such as a dreamy pond surrounded by Corinthian columns, an old, lovely merry-go-round, a Renaissance archway, and numerous statues. This spot is ideal for a calm, morning stroll.
Musée Antoine Bourdelle – 18 Rue Antoine Bourdelle, 75015
The Bourdelle Museum in Montparnasse hosts Antoine Bourdelle's studio, garden, and house as well as many works, including paintings and breathtaking sculptures by Rodin's pupil himself. Admission is free and because the museum is not very big, fewer visitors means your experience here will be a peaceful, awe-inspiring experience. You are guaranteed to fall in love with the garden here.
Fotoautomat – 53, Rue des Trois Freres, 75018
Close to Sacré Cœur, this photo booth is one of the last of its kind in Paris. Perfect if you are looking for a vintage-looking souvenir or a secret spot to take your significant other.
Galerie Vivienne – 5 Rue de la Banque, 75002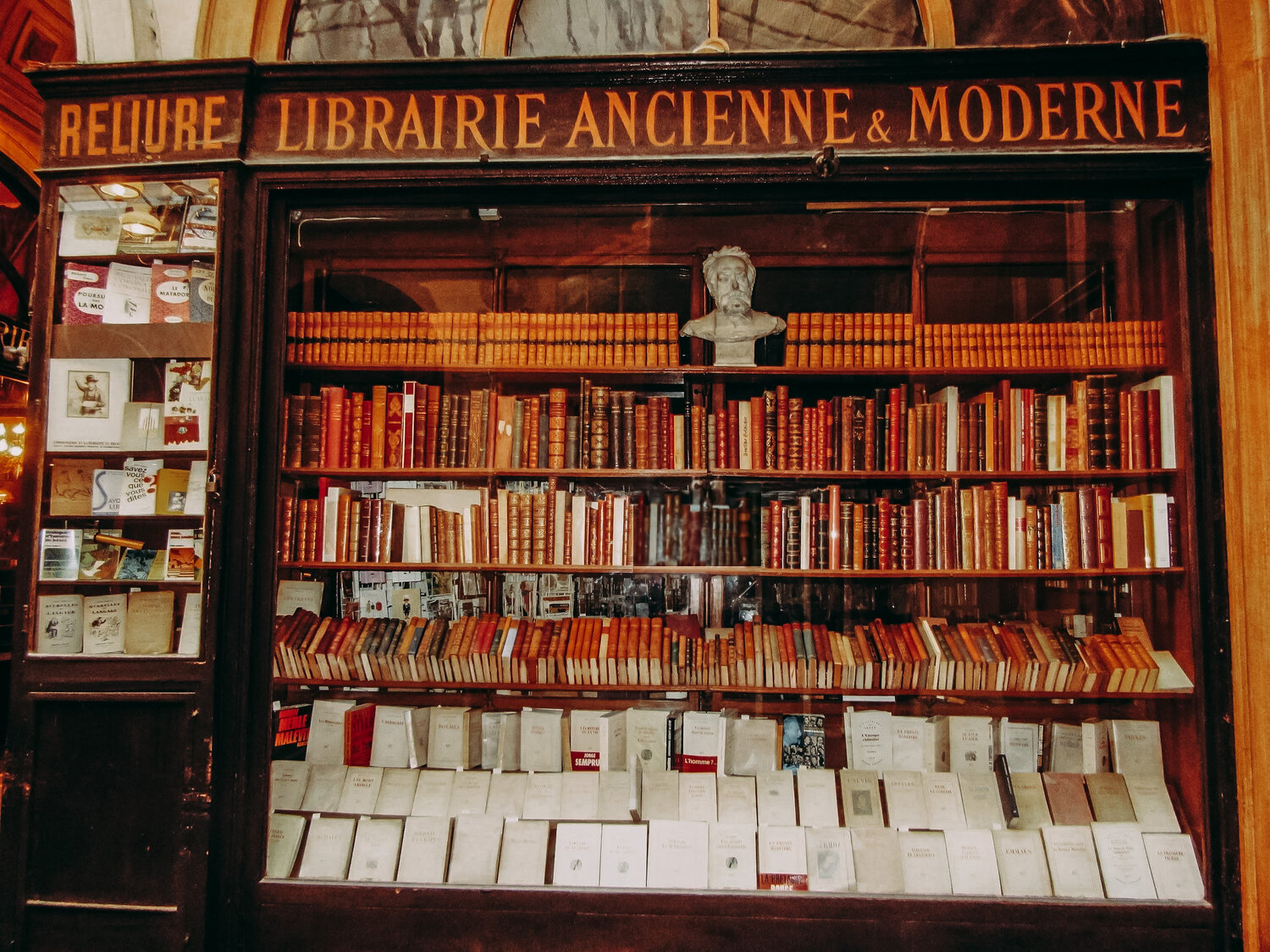 Galerie Vivienne is a beautiful, old-fashioned covered passage located in the 2nd Arrondissement that was built in 1823. It has an impressive mosaic tiled floor, a glass-domed ceiling, an eclectic mix of shops, and a charming bookstore.
Cinema du Panthéon – 13 Rue Victor Cousin, 75005 
This cozy movie theater showcases both new releases and ancient gems. It is nearby Sorbonne University and the Pantheón. Be sure to check out their upstairs café for an excellent lunch or afternoon tea.