5 Designers to Watch at New York Fashion Week
By: Namra Khan
As New York Fashion Week's Spring/Summer 2021 season comes to an end, we're left with a better understanding of what urgency looks like in the fashion industry during uncertain times. This year, designers were faced with the daunting task of inspiring, educating, and predicting what fashion would look like in the future. Now more than ever-with the plight of COVID-19, an upcoming presidential election, the fight for racial justice, and the imminent dangers of climate change- these innovative, adaptive, and creative designers are needed.
Collina Strada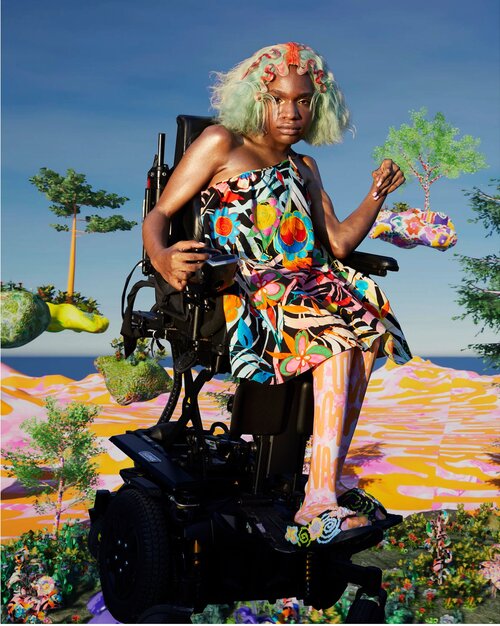 Collina Strada, a brand with a sustainable and inclusive ethos, showcased upcycled designs on models of different shapes, sizes, skin colors, ages, and abilities. The collection was displayed through an animated video of a psychedelic computer-generated universe where mask-clad models showcased gender-fluid, bright, colorful, and funky looks, each telling a unique story. Designer Hillary Taymour admits honestly that her brand is not yet 100% sustainable but is striving to meet this goal soon. Taymour's brand embodies humor and youth while bringing visibility to those fashion has often ignored, garnering awareness for climate change, and implementing eco-friendly solutions at her company to help combat the crisis. Collina Strada's show incorporated thought-provoking comments on the future of our planet, while humbly admitting that we don't have all of the answers, but brands and consumers need to start somewhere.
Oak & Acorn
OAK & ACORNOak & Acorn, the first sustainable denim brand in Harlem, New York, was showcased at NYFW for the second time this season. The brand created a chilling yet powerful presentation telling the untold story of indigenous and enslaved Africans' role in the American manufacturing and denim industry. The historical tableaus bring light to a long-ignored part of the fashion industry's past while showcasing the brand's recycled, repurposed, compostable, and fully biodegradable denim pieces. Oak & Acorn is an innovative and sustainable brand to watch, and its commitment to environmental justice is inspiring.
Theophilio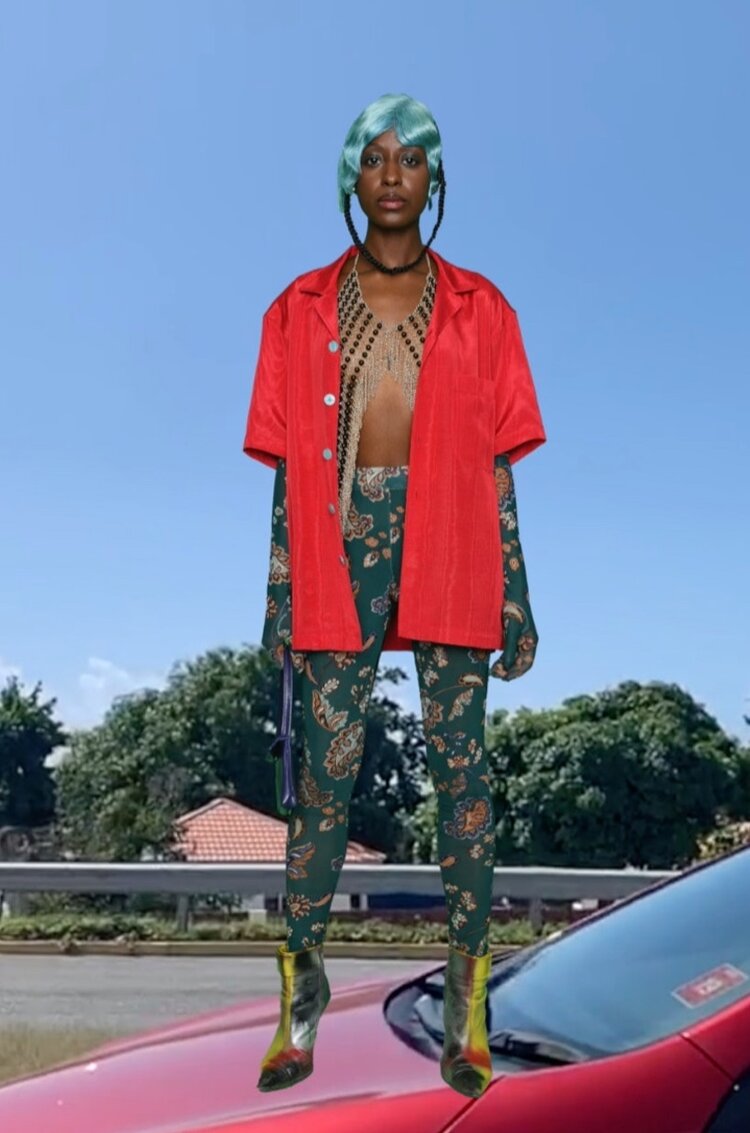 Theophilio, a brand featuring upcycled pieces and powerful immigrant narratives, is a Brooklyn-based label that combines the creative energy of New York City with the youth culture of Jamaica, whom the brand's designer, Edvin Thompson calls home. The men and womenswear label is known for offering a diverse perspective to fashion, through its contemporary pieces including corsets, sheer slip dresses, and Rastafarian design details such as crafty beading and intricate colorways. A brand bringing sustainable and diverse initiatives to the forefront of mainstream culture, Theophilio is a trailblazer to watch.
Mr. Saturday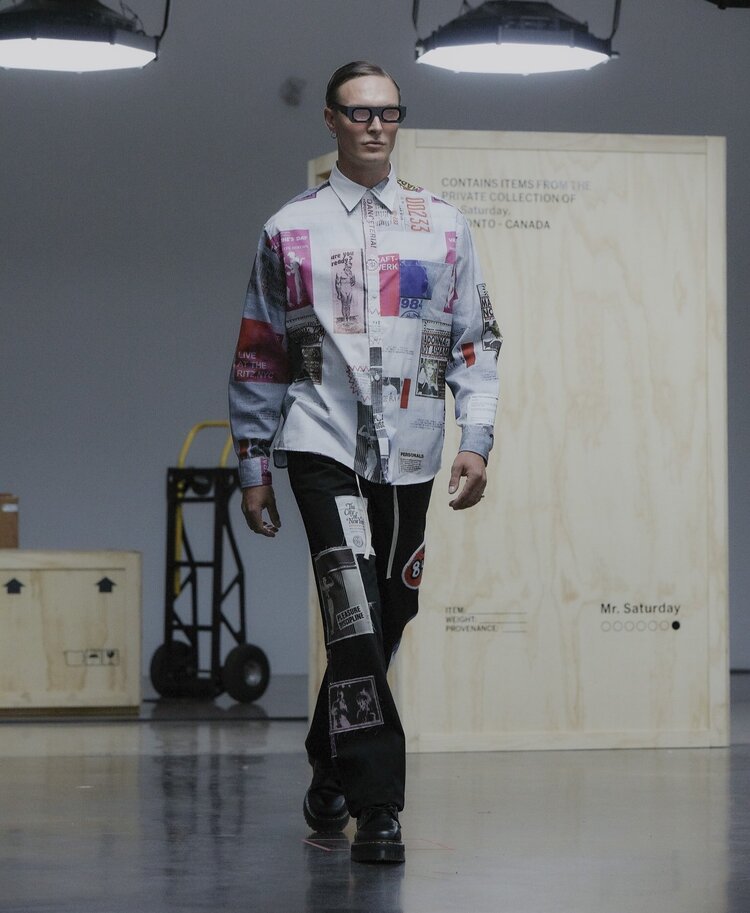 MR. SATURDAYMr.Saturday was founded by Toronto-based designer Joey Gollish who is also a former HXOUSE member (the creative incubator created by the Weeknd, La Mar Taylor, and Ahmed Ismael). The brand prides itself on re-defining women and menswear so that it isn't confined to a specific gender and creates storytelling collections that reflect and explore society's struggles. With their new collection "Where Life is Just a State of Mind," the brand seeks to bridge the pain and struggles of the current generation to that of people who grew up in the '70s and '80s. The collection explores party and nightlife subculture amidst the backdrop of tragedy and death, on a Saturday night in New York City circa 1984. The cool graphic skirts and tees, tailored button-downs, and structured denim pants with patchwork detailing combine punk and elegance in a jarring way. The brand is also dedicated to anti-racist work, tripling 100% of the proceeds of select pieces to the Black Solidarity Fund. Keep up with Mr. Saturday's collections, and feel a little more understood.
Wataru Tominaga
Wataru Tominaga, the Japanese designer's namesake label uses mixed media patterns, layering, and handmade textiles to create gender-fluid apparel. In his SS21 unisex collection, he used body-defying volume and structure to challenge and embody traditional masculine and feminine ideals. Tominaga's attention to detail and craftsmanship was created through his extensive education in Japan, Finland, and the U.K. The designer has made Forbes 30 under 30 lists and his accomplishments include winning the Première Vision Grand Prize at the Hyères International Festival of Fashion and Photography in 2016—an an award springboarding the careers of past winners such as Yves Saint Laurent and Viktor & Rolf. Tominaga's gender-bending designs and fresh perspective declare industry-wide attention, and I predict he will one day be a household name.