5 Canadian Destinations You Can't Miss
Canada will soon open its borders to vaccinated Americans, making it the first time since the pandemic began that tourists can visit Canada. If you haven't been out of the country since the pandemic began, our neighbor to the north is a perfect place to start. T
here are some hidden gems in Canada that you probably haven't been to if you want to visit some of the lesser-known spots, and the main cities that are known for travel are always a good idea! Here are a few Canadian destinations you can't miss.
Quebec
Quebec is a French-speaking area of Canada that is probably one of the most beautiful places to visit for city life. The city has become quite green and has put a greater focus on sustainability, along with that included being the home to one the largest dams in the world. Think of also visiting great destinations like Montreal to get a little taste of Europe, while experiencing a bit of old-world charm. 
Whistler
Whistler is a popular spot in Canada that people visit to go skiing and snowboarding. It is an incredibly lively place during winter, and if you love the outdoors and being active during the snow season, this is a place to put on your list. Not to mention, while exploring and in any outdoor you do, you're rewarded with beautiful views at every turn in Whistler. Whistler Village is the resort area and gathering place here, so if you want to stay in the quaint center with lots to do and people to be around, this is where to go!  
Yellowknife
Yellowknife is the capital of the Northwest Territories and where to go if you want to be in nature and be a bit more isolated. It is a smaller area that makes for the perfect 'glamping' destination, where you can connect to nature and enjoy the beautiful views. This is an especially popular place to visit for those who live in cities and want to unplug/escape the hustle and bustle. 
Toronto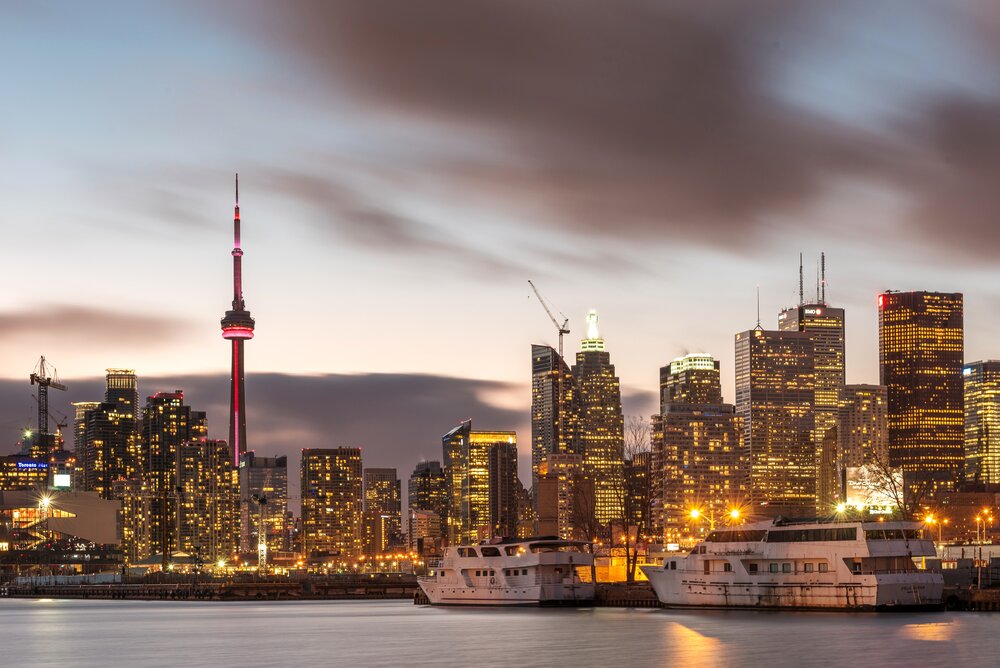 Toronto has become an increasingly popular and hip place in Canada in recent years. It has an incredible food scene and an artsy side to it, so if you want to explore somewhere with a lot of energy, nightlife, and plenty to do, this makes for a great spot to visit! If you run into a chilly day where you'd prefer to be inside, or even just because it is worth the visit, there is the Art Gallery of Ontario that has over 80,000 works. 
Lunenberg
Lunenburg is a picturesque place in Canada. The buildings are brightly colored, there are artisanal goods every which way, restaurants, breweries, and the two old towns are split and listed as UNESCO World Heritage sites. For a destination that transports you somewhere else entirely, even to wonder whether you are in Canada or not, this is a place to put at the top of your list.

Canada is the second-largest country in the world with a ton of amazing experiences you'll only find there, making it well worth the visit. Finally, now that Canada is opening, we can get our international flare by crossing the border up north.