5 Black Comedians You Should Keep On Your Radar
By: Tiara Starks
It's no easy feat to make it as a stand-up comedian. Not only are live shows imperative to jumpstarting a career, but curating original digital content has also become a necessity for up-and-comers in this era of streaming and viral TikToks. This hustle of promotion and comedic creativity is important for Black comedians who are striving to positively represent their community in the entertainment industry. Whether you're a comedy nerd or just looking for your next laugh, here's a list of five young black comedians who are sure to make your timeline a lot more lively.
Jaboukie Young-White
Young-White is a Chicago-born and bred comedian that has been making excellent strides since his first appearance on The Tonight Show with Jimmy Fallon back in 2017. Not is he a correspondent on Comedy Central's The Daily Show, but he's also a writer on Netflix's Big Mouth. He also runs his own Twitter that has churned out multiple jokes and memes, becoming the subject of conversation when his account was thrown into 'Twitter jail.' Apparently, he's also a Soundcloud rapper, but we'll let you be the judge. Check out Jaboukie's stand-up here.
Dewayne Perkins
Perkins is known for his sharp wit and unbelievably relatable material. In one of his most-viewed bits on Youtube, he speaks about his 'first time' with a girl in high school and shares his experience of being sent to a "Scared Straight" program in his youth. Perkins has proven to be a wonderfully gifted comedian who's able to turn uncomfortable situations into great comedic stories for everyone to enjoy. Check out his "Scared Straight" comedy bit here.
Ayo Edebiri
Edebiri has been featured on Comedy Central's Up Next, which highlights talented comedians in a stand-up showcase. She also co-created a Comedy Central-produced web series with fellow comic, Rachel Sennott. You might recognize Edibiri's voice, as she also took over the role of Missy in Netflix's Big Mouth for season 4 and is a writer for the upcoming fifth season. Her adorably awkward delivery in combination with her incredibly gut-busting jokes makes her a face you won't forget. Take a look at Ayo's most-watched stand-up bits here.
Ziwe Fumudoh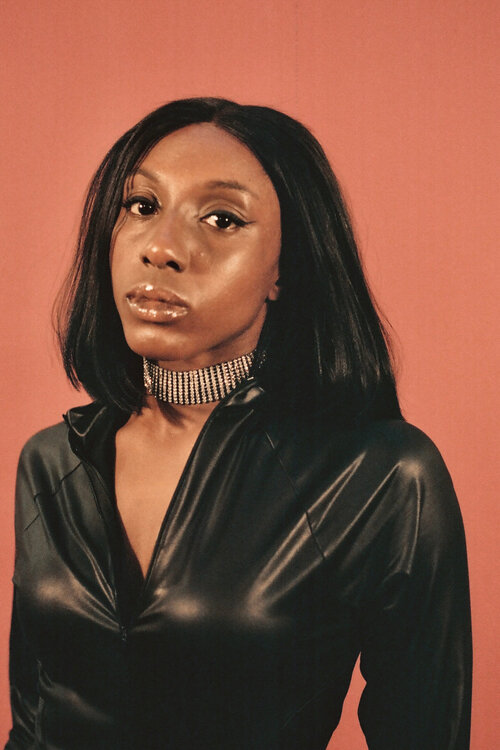 An iconic addition to this list, Fumudoh's whip-smart satirical commentary on race and culture has contributed to the growth of her online audience. This Northwestern grad has definitely made a name for herself through her IG-Live show, Baited with Ziwe. She's a staff writer on Showtime's Desus and Mero and has given voice to characters on CBS shows Tooning Out The News and My Cartoon President. Recently, it was announced that the comic will be starring in and producing a new variety series on Showtime. Congrats, Ziwe! Take a peek at Baited with Ziwe here.
Jeff Wright
Watch out for Wright everyone! The newly-minted Late Night with Seth Meyers writer has become increasingly popular on Tik Tok, amassing over 53 million likes and 2.4 million followers before joining the Late Night writers' room in 2020. Wright, who has made multiple appearances on the show, creates online content that features himself as different characters in exaggerated everyday scenarios. His videos are sure to make you crack a smile. Watch Jeff in action on NBC's Late Night with Seth Meyers.