4 Must-Haves From Valentino Beauty
By: Yashua Edwards
The world knows Valentino for stunning designs and breathtaking runway shows. However, the luxury brand recently launched a makeup line that fashion lovers will fawn over. After all, where else can you find finishing powders that double as a crossbody clutch?
To help get you started on your luxury beauty journey, keep reading for our four Valentino Beauty favorites. From refillable compact powder to liquid foundation, this is luxury beauty at its finest.
Very Valentino 24 Hour Wear Liquid Foundation
To ensure their product catered to all skin tones, Valentino worked with 5,000 women across eight countries to create 40 shades of Very Valentino 24 Hour Wear Liquid Foundation ($64).
This semi-matte foundation is lightweight, buildable, and lasts for 24 hours. With SPF 26, what's not to love?
Rosso Valentino Refillable Lipstick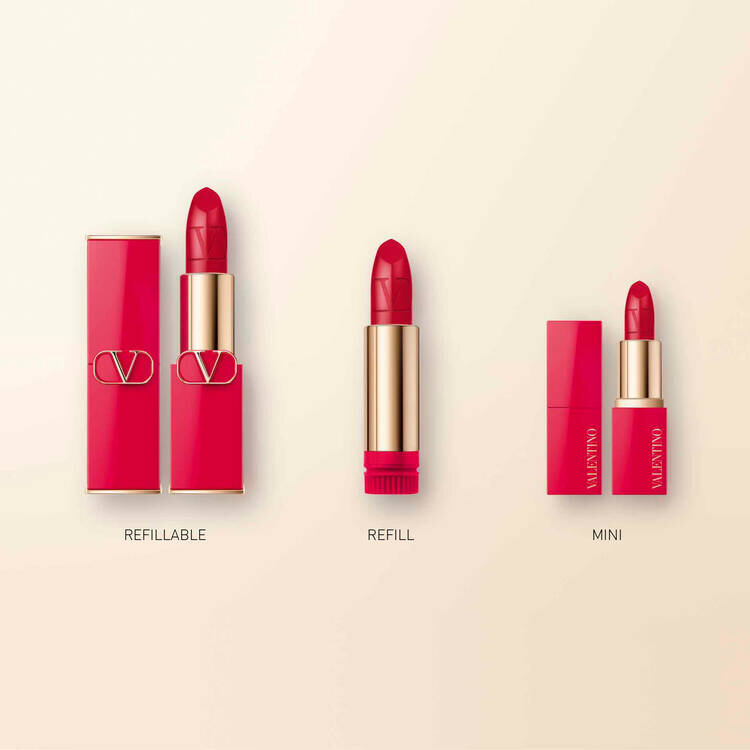 Valentino Beauty's Rosso Valentino Refillable Lipstick ($55) is available in 50 colors and two finishes: soft matte and creamy satin. An added bonus is this lipstick also comes in a mini-size and it is refillable! The lipstick's V shape provides a precise application and with highly pigmented colors, a night wearing Valentino will be one to remember.
Go-Clutch Refillable Compact Powder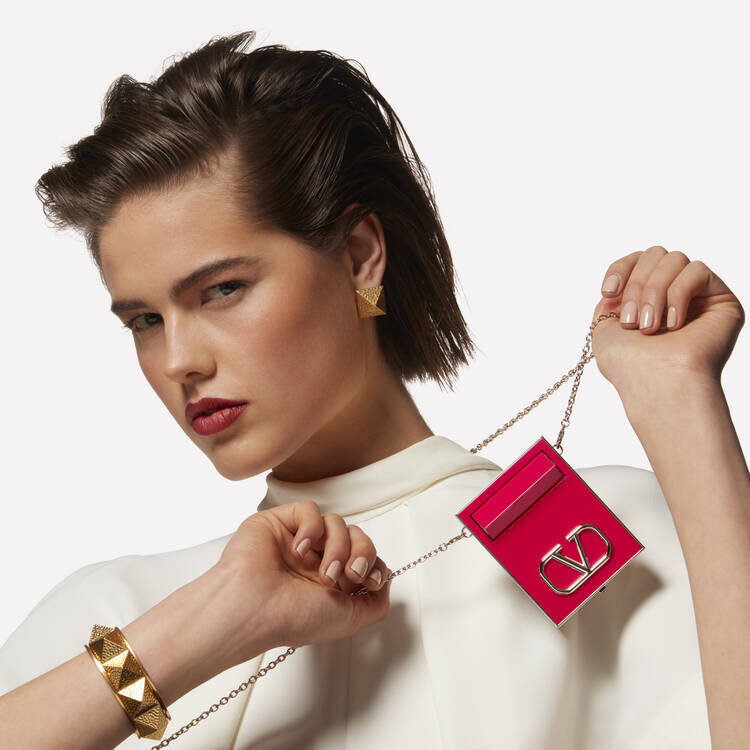 Next up, the Go-Clutch Refillable Compact Powder ($205) is by far one of our favorites! This bronzer is buildable, has 12-hour wear, and features a removable chain so you can carry this lux collector's item as a crossbody! Available in five shades that range from light to deep, the Go-Clutch Refillable Compact Powder, (as well as a refillable), is the perfect cosmetic accessory for the girl on the go.
Eye2Cheek Blush and Eyeshadow
The Eye2Cheek Blush And Eyeshadow ($58) is a 2-in-1 creation that is a cream-to-powder blush and eyeshadow. Choose from Valentino's 12 vibrant shades infused with their, "Roma-Light Complex," a formula made with light-reflecting pearls that give you a radiant color finish in a single stroke! From bright pinks and radiant oranges to deep beautiful plums, this product allows you to choose your mood and conquer your day, and dare we say, week.
Whether you're starting your collection of luxury beauty products or looking to add to it, there's no denying the quality and color payoff of Valentino Beauty. Thanks to an extensive color range and products that go from sheer to full coverage in a single stroke, there's something in this beauty line for everyone.