3 Playful Ring Brands to Shop Now
By: Rylee Dahl
As somewhat of a ring fanatic, I often spend time browsing Instagram searching for new brands that catch my eye. Lately, my interest has been piqued by a colorful trend that has been adopted by the likes of Iris Law and Bella Hadid. Although a classic gold ring is timeless and essential, in my opinion, it's always a good idea to mix it up and refrain from the monotony of the jewelry on one's hand.
Here are three unique ring brands to consider for added vibrancy to your wardrobe:
Mon Cher Moi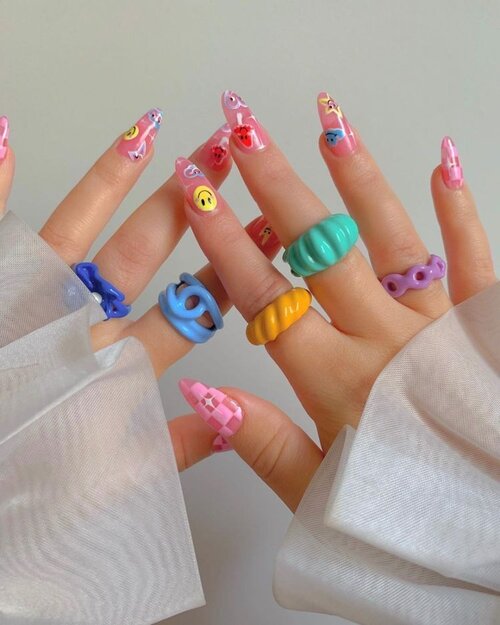 Translated to "my dear self," Mon Cher Moi is a Los Angeles-based brand that makes rings of whimsical shapes and colors. Made out of brass and painted with enamel, most of the designs are quite dainty in appearance and come in fairly muted tones, so they're able to blend into the jewelry you already own.
La Manso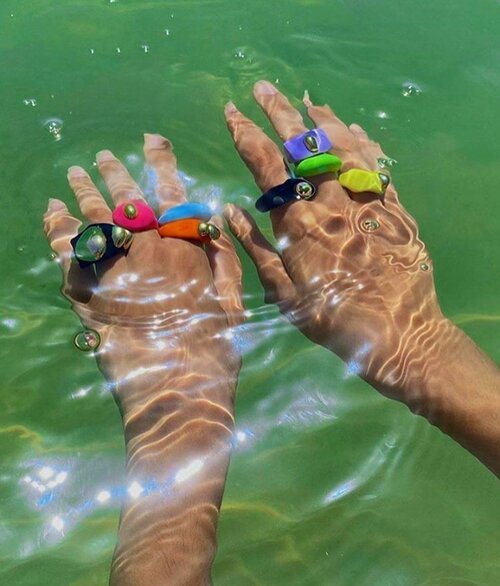 Featured in Vogue Spain, La Manso rings demand to be the center of attention and will surely outshine any other jewelry you wear. Manufactured using molds found in an old Barcelona shop, this boisterous brand promotes that "plastic is fantastic," with Dua Lipa and Miley Cyrus ditching their karats for these quirky pieces.
Blobb
Sofia Elias is the founder and designer behind the Mexico City-based brand, Blobb. After studying architecture, Elias found herself utilizing that knowledge to create "mini sculptures" in the form of rings. Her products embody a spirit of childishness and look like the prize you always wanted as a kid at the carnival.